Rolex GMT Pepsi Review
The king of watchmaking, Rolex, has produced some popular watches over time but the Rolex GMT Pepsi is special. Since its inception in 1988, the Rolex GMT Pepsi has pushed itself into the brand's story. When this watch was released, the popularity for it boomed. True to the brand's DNA, this aviation tool watch quickly gained popularity with pilots and world travelers alike. So much so that we still see amazing Rolex GMT Pepsi vintage watches in great shape.
Fast forward 30 years and we are now looking at the modern version, reference 126710BLRO. This reissue, Rolex GMT Master II Pepsi, comes with an upgraded movement, ceramic bezel, and jubilee bracelet.
Since it's re-release in stainless steel, the Pepsi is one of the most unattainable Rolex models today. I would argue that it's even harder to find at an authorized dealer than a stainless steel Daytona.
So what makes this watch so special? In our Rolex GMT Master II Pepsi review we'll discuss the features, followed by frequently asked questions, and then end with specs & pricing. Enjoy and we hope you'll gain a finer appreciation for how exceptional this watch is with our Rolex GMT Master II Pepsi review.
For more on other Rolex GMT Master II watches, read our full hands on review of the Sprite, Batman, or Root Beer.
Rolex 3285 Movement
The Rolex 3285 movement is an in-house calibre manufactured by Rolex. The 3285 features a 24 hour GMT display, rapid setting hour hand for a second time-zone, instant date change, stop-seconds feature, and a center hour/minute/seconds hand.
The power reserve for the Rolex 3285 movement is an impressive 70 hours. This upgrade is something many Rolex owners requested from the brand. An increased power reserve has also accompanied other new in-house movements. Check out our review of the 3230 & 3235 movements to learn more about Rolex watchmaking technology.
Precision of the automatic self-winding Rolex 3285 movement has maintained its supreme accuracy. This Superlative Chronometer is rated at -2/+2 seconds per day.
To learn more, read our full review of the Rolex 3285 movement.
Pepsi GMT Bezel
The most icon part of the Rolex Pepsi GMT is the bezel. The primary reason why this watch got its nickname is because of the GMT that preceded it. Before the Pepsi GMT was released there as a black and red bezel reference that got the nickname "Coke" so it's just natural that the blue and red reference received the nickname "Pepsi".
What's interesting is that both the vintage Pepsi and the current references, have included many variations of blues and reds with the Pepsi GMT. Some command larger values than others like the red references that have more a purple tint to them.
Rolex has done a great job with the current bezel for the Pepsi GMT reference 126710BLRO. What makes the bezel special is they have blended the intersection of where the blue and the red meet. This has lead to the blue and the red being more similar than contrasting which some love and other not, but it's a major feat of engineering none the less.
Case & Jubilee Bracelet
The 126710BLRO is suited with a very well fitted 40mm stainless steel case. If you read owner reviews of the newer Rolex Pepsi GMT, most will say how comfortable this watch is to wear. Part of the reason is because not only the case design but also the jubilee bracelet. Personally I have been wearing the jubilee bracelet for almost two years and I can honestly say that it's the most comfortable bracelet I've ever worn.
Dial
The Rolex GMT Master II Pepsi in housed with a black dial that matches that of the Rolex Submariner Date. The mercedes hour hand and the minute hand are both extremely luminescent and point to the triangle and circled hour indices. What's impressive about the Pepsi GMT is that Rolex wasn't afraid to use the same dial from the Submariner. Legibility matters and that is exactly what this dial brings to the table. You'll always be able to look down at your watch, quickly read the time, even in low light settings.
Why Is The Pepsi GMT Worth The Wait
There are two reasons why its worth waiting for the Rolex Pepsi GMT. The first is because of the value. The Rolex GMT Master II Pepsi commands double retail on the pre-owned market. That's worth any buyers time waiting to buy it at retail. The second reason why it's worth waiting for is because the Pepsi GMT is one of the best watches on the market. This watch is durable, beautiful, functional, comfortable, and reliable. If you had a one watch collection, the Rolex Pepsi GMT would be a great candidate.
How Long Is The Waitlist For The Rolex GMT Master II Pepsi
The waitlist for the Rolex GMT Master II Pepsi differs from buyer to buyer. What's most important is your current history and relationship with your Rolex authorized dealer. Buyers with a better relationship and larger purchase history will experience less waiting time compared to buyers without a relationship and limited to non-existent purchase history.
Learn more about Rolex Waitlists & How Long You'll Wait For Each Model.
The reason why history and relationship matter is because the Pepsi GMT is produced in very limited quantities. When you couple the demand for this watch with the limited supply, it creates lengthy waitlists and inflated pre-owned prices.
Rolex authorized dealers receive very few Rolex GMT Master II Pepsi watches. The waitlist for the Pepsi GMT can vary from a couple weeks to a couple years and some buyers may not even be accepted on the waitlist.
To understand the shortage of Rolex Watches read our recent article.
Rolex GMT Master II Pepsi vs. Tudor Black Bay GMT Pepsi
Tudor, the sister company to Rolex, came out with their own Pepsi GMT a couple years back. To no surprise the Tudor GMT was a massive success and commanded a waitlist itself. Now that it's been a couple years, demand has dwindled a bit but is still strong.
When it comes to comparing these two watches, in our opinion it's not even close. Although the Tudor is of excellent quality, it doesn't match up to the Rolex GMT Master II Pepsi. We've come to this conclusion based on the movement, dial, hour indicator, bracelet, clasp, and overall value.
126710BLRO Specs
| | |
| --- | --- |
| Case Size | 40mm |
| Bezel | Cerachrome (Ceramic) |
| Crystal | Sapphire |
| Water Resistance | 100m |
| Crown | Triple Lock Screw Down |
| Movement | Automatic / Self-Winding |
| Calibre | 3285 |
| Accuracy | -2/+2 Seconds Per Day |
| Power Reserve | 70 Hours |
| Winding | Bidirectional |
| Clasp | Oysterlock |
| Complications | Date, GMT |
Rolex GMT Master II Pepsi Pricing & Availability
The retail price for the Rolex GMT Master II Pepsi 126710BLRO is $10,750. Pre-owned this watch is demanding prices anywhere between $18,000-$21,000. The Rolex Pepsi GMT is virtually impossible to find in any case at an authorized dealer, slightly available if you have a relationship, and supply is in abundance on the pre-owned market but at inflated prices.
Obviously the Rolex GMT Master II is a great investment if bought new. Check out if All Rolex watches can be used as good investments and what their value is.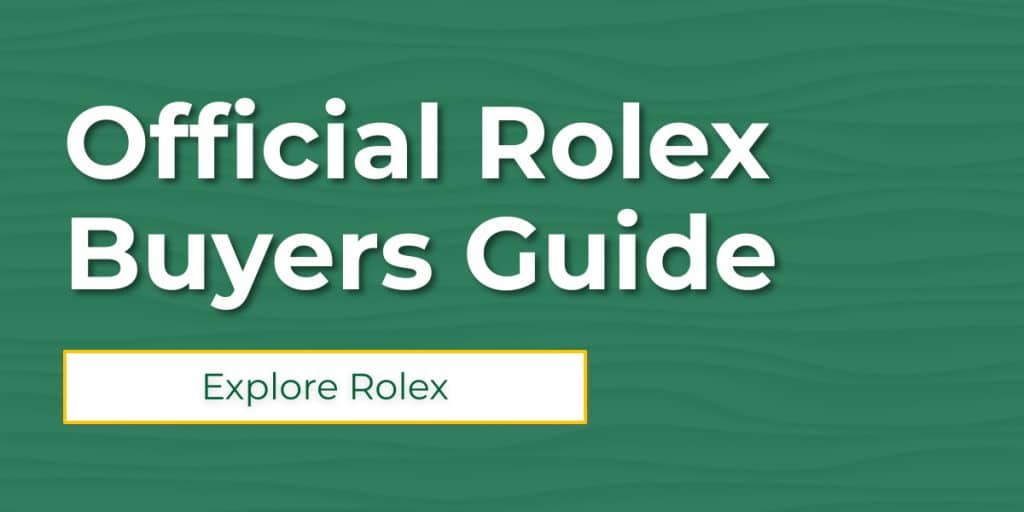 Summary
We hope after completing our Rolex GMT Master II Pepsi Review you've gained an appreciation for this watch and hopefully understand why it's as popular as it is. Overall the Rolex Pepsi GMT is worthy candidate for any collection and some would argue it's worthy watch for a single watch collection.
Rolex Pepsi GMT Image Gallery