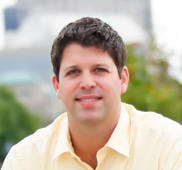 Founder & Editor In-Chief
Andrew Neita started WristAdvisor.com in 2020 with the intention of producing refreshingly honest content about watches and providing his unique insight for the horological community.
Since I can remember I was always a "Watch Guy". The first watch I ever owned was a bronze cased Mickey Mouse watch that had his hands on the dial. It wasn't much longer after that I was begging my Mom to buy me another watch. The itch to collect and try new watches has always been there and it continues to this day.
When I describe my interest in watches to people the first thing I let them know is that it's not about how expensive they are or about showing status. It's about the beauty and engineering that has to take place to make this wonderful devices. I have always been captivated by the uniqueness that we see in the watch industry. The combination of art, engineering, and history excites me and makes me want to be apart of the watch community.
What was your first ever watch and luxury watch?
My first ever watch was the classic Mickey Mouse watch with Mickey's hands being the dials. The first luxury watch that I purchased was a two tone Tag Heuer Aquaracer 500m.
I've got to know so many watch brands over the last year which makes this  questions tough. I'd have to say (and not in any order) Rolex, Omega, IWC, JLC, and Tudor.
Favorite hobby outside of watches?
Outside of writing for WristAdvisor.com, I enjoy continuously learning search engine optimization and front end web designing. Understanding how search engines work just fascinates me.
What is your grail watch?
I'll have to be honest and say that I do not have one. That is not to say that I won't in the future. I feel like that is a big decision and I'm just not ready to make that yet.