Rolex Watches For Men & Why Rolex Is The Best
When mens Rolex watches started rising in popularity, they were the toughest tool watches in production. Fast forward to today and the brand has become more luxury than tool but the craftsmanship and pursuit of perfection still hasn't changed. Essentially Rolex still makes some of the most durable watches but has also turned it into a luxury item.
The reason why Rolex mens watches are ideal for gentleman is because they are strong, reliable, timeless, and signal success. The collections from Rolex have virtually been untouched when it comes to their timeless design, they are engineered to outlive their owners, and for many reasons signal success. All of these reasons are why Rolex watches for men are some of the best. Definitely worthy of a gift for any husband, father, or son.
Discover how much a Rolex costs with our Complete Guide To Rolex Men's Watch Pricing.
What Does A Mens Rolex Watch Say About Someone
Mens Rolex watches signify wealth, status, and success. This association has lured many men to desire to be associated with the Rolex brand but there is more to a mens Rolex watch than just prestige. Originally mens Rolex watches became popular due to their ruggedness and dependability. Over time Rolex watches for men have evolved and so has how the brand is perceived.
Rolex watches for men are unique because they are in so much demand that there is a sub culture centered around them. If you understand how difficult it is to get a high valued mens Rolex watch, you'll understand that guys of a certain status have access. If you're lucky enough to be one of these guys, those who know will instantly associate you with success and wealth.
Looking to own a Rolex, check out how long the waitlist is for each collection.
Top 10 Rolex Watches For Men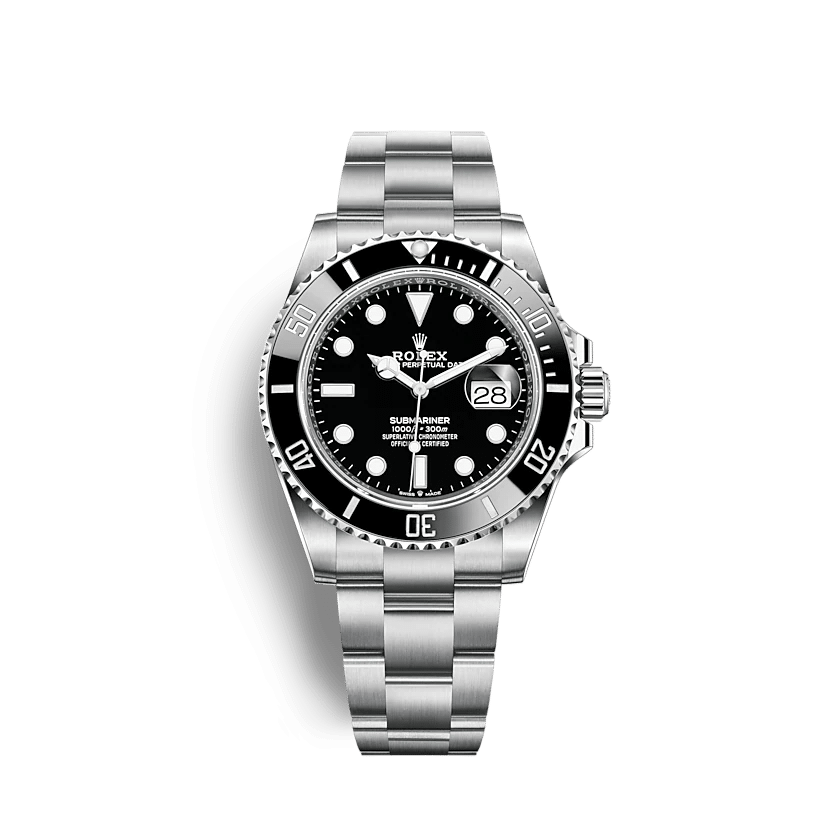 Rolex Submariner 126610LN
Arguably the best mens Rolex watch is the Rolex Submariner Date 126610LN. This watch is easily the the toughest and yet most iconic Rolex watch for a man. If versatility is important, this Submariner will be perfect for tool watch applications and well suited for luxury occasions.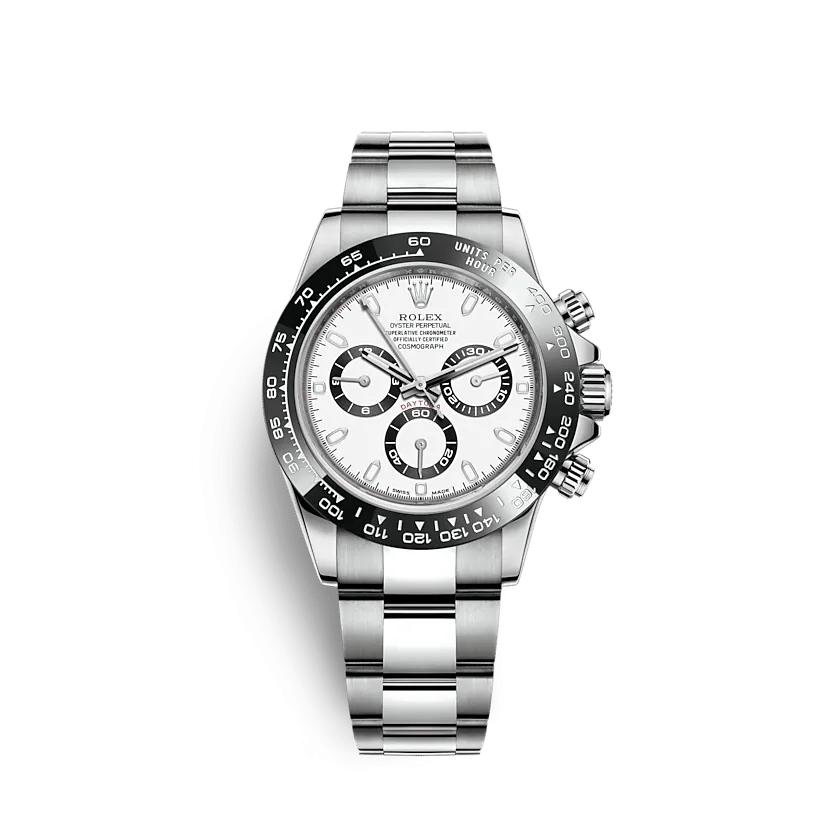 There is no doubt that the Rolex Daytona 116500LN is the most sought after mens Rolex watch in production. This watch is reserved for preferred clients and is extremely hard to source. Owning this Rolex is the ultimate display of success, wealth, and accomplishment.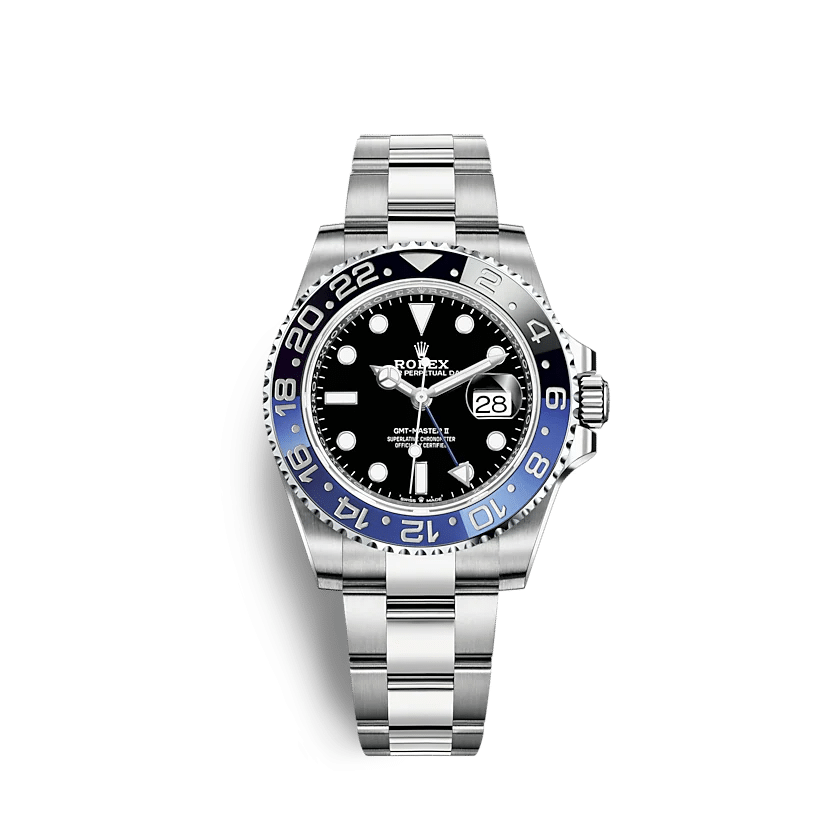 Rolex GMT Master II 126710BLNR
The Rolex GMT Master II 126710, also known as the "Batman", is one of the most posh GMT watches from any brand. World travelers should travel in luxury and there might not be a better mens Rolex watch than the Batman to accompany men on their travels.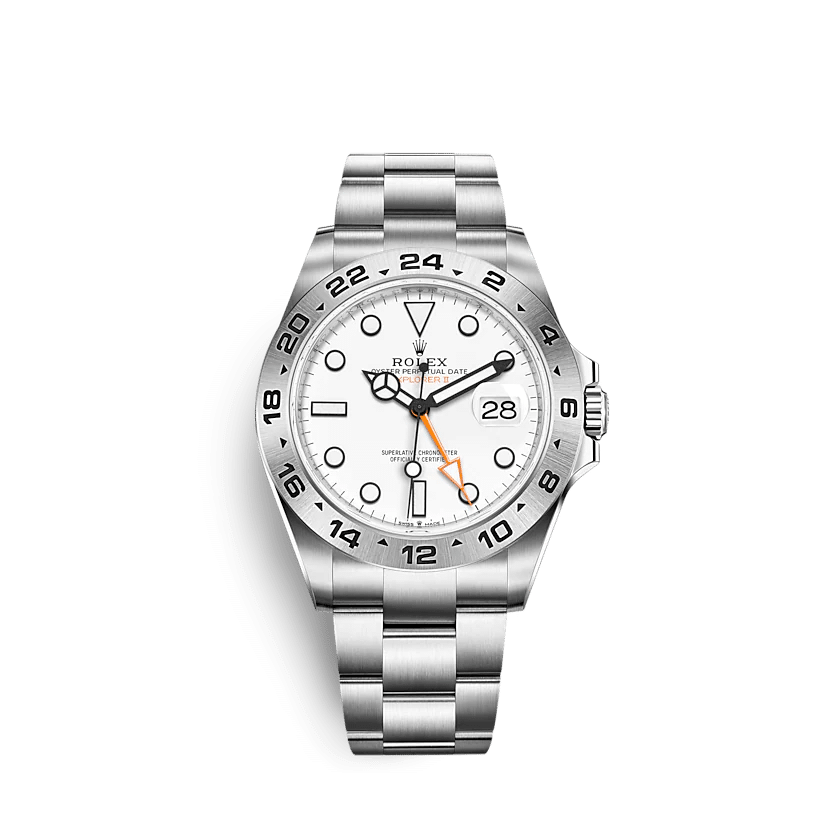 What made Rolex popular decades ago was they manufactured the best tool watches. Outside of the Submariner, one can make an argument that the Rolex Explorer II is the next best tool watch and part of the exclusive club of the best Rolex watches for men.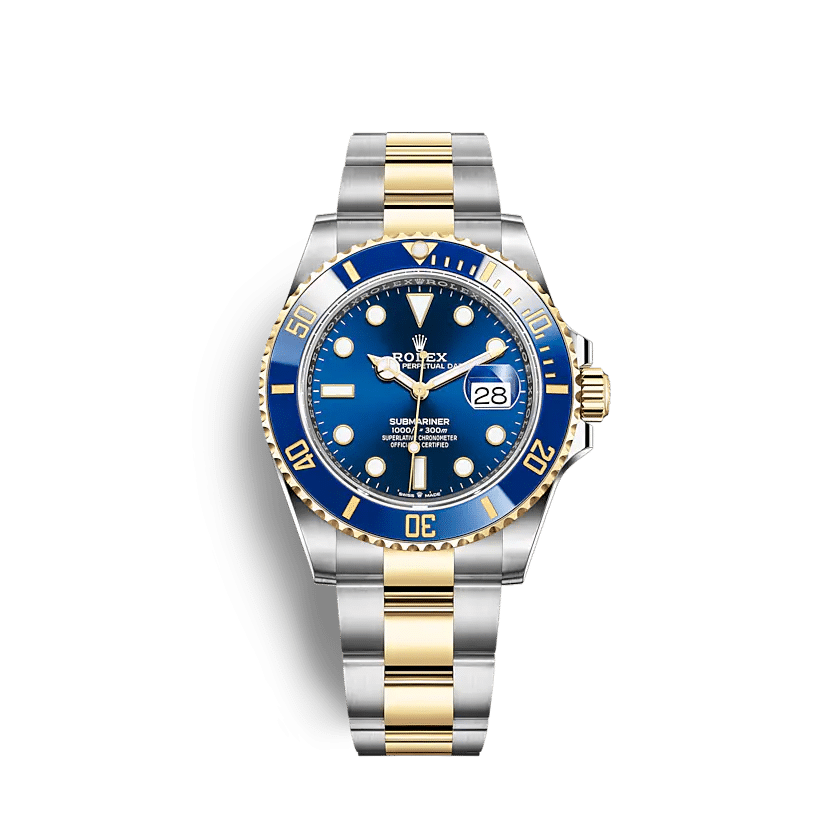 Rolex Submariner 126613LB
There might not be another two tone watch more popular than the Rolex Submariner 126613LB, also known as the "Bluesy". This watch is considered a classic mens Rolex watch that is instantly recognizable and is a signal of wealth.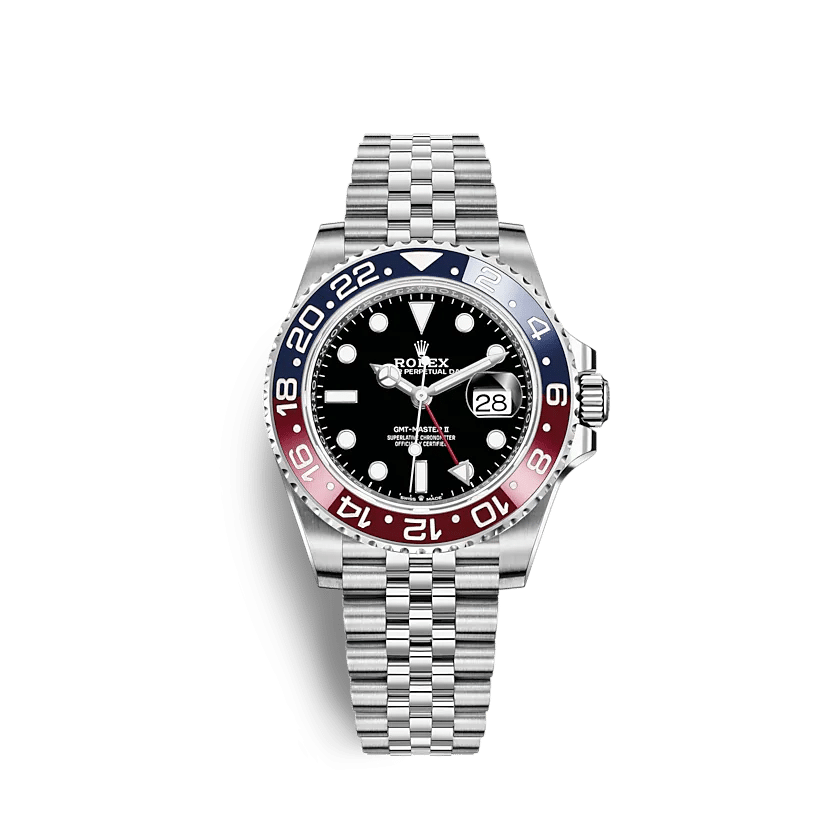 Rolex GMT Master II 126710BLRO
The classic Rolex Pepsi design is synonymous with aviation and world travel alike. The red and blue bezel coupled with the jubilee bracelet oozes fine Rolex luxury and something that any refined man should attain to own.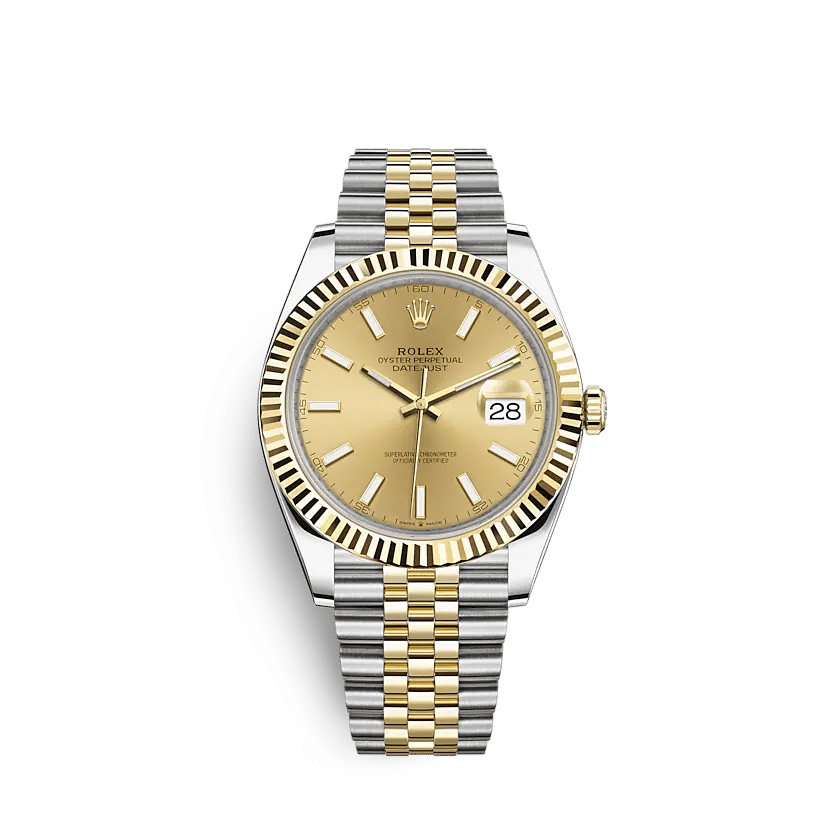 Which watch is more iconic than a mens Rolex Datejust in yellow gold with a fluted bezel and jubilee bracelet? The answer hardly none. The two tone mens Rolex Datejust has been a classic for decades and is easily one of the best Rolex watches for men.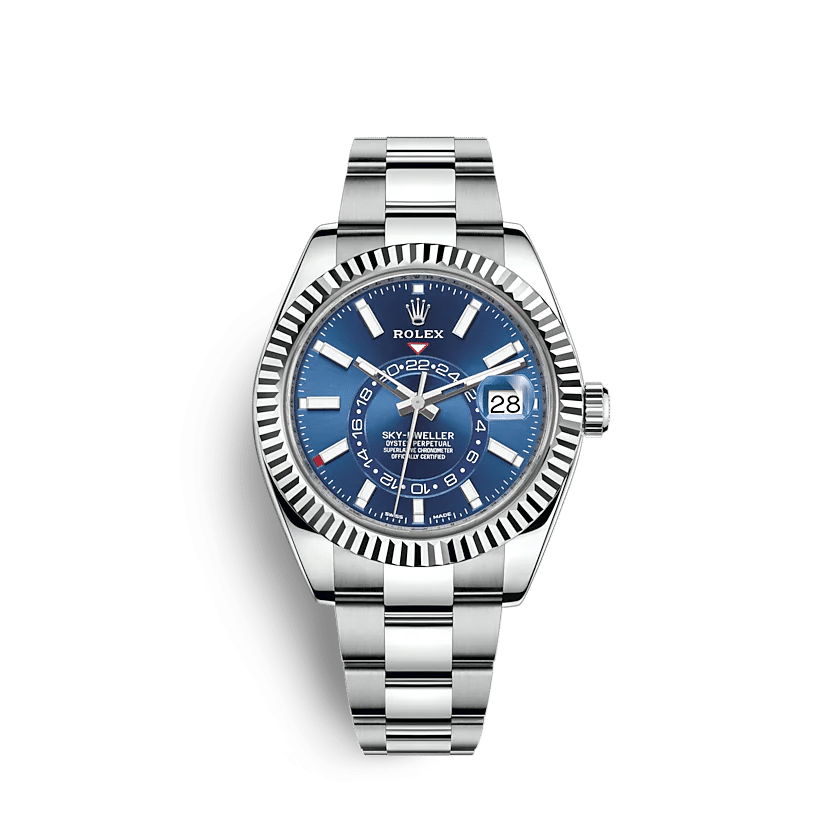 The most elegant GMT Rolex watch for men is the Sky Dweller reference 326934. The Oyster bracelet, fluted bezel, date/month function all make this one of the best men's luxury watches in production from Rolex.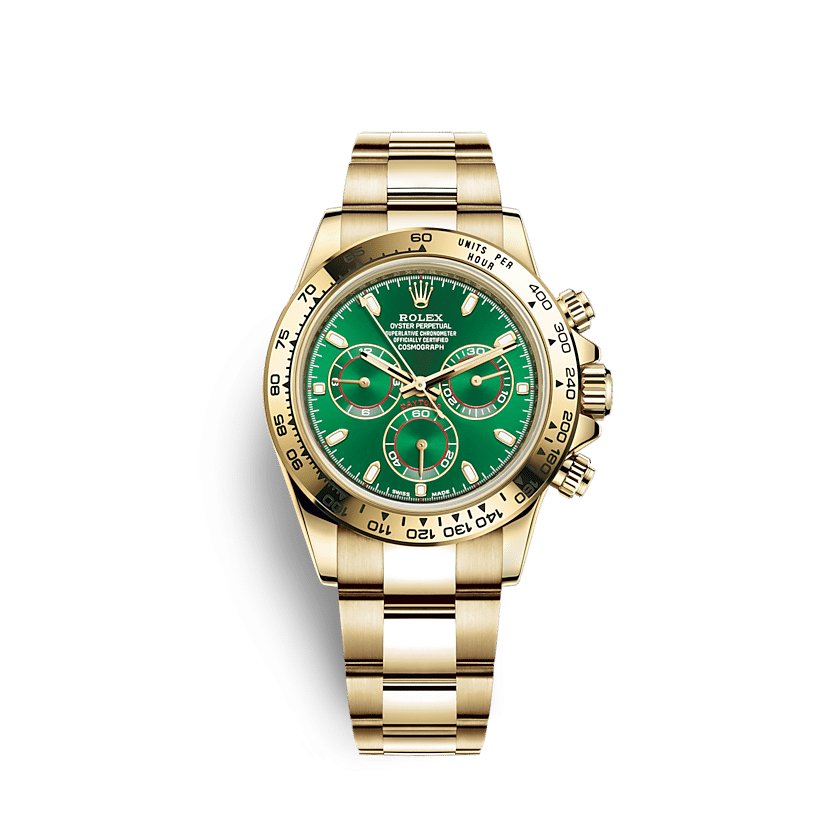 Nicknamed the "John Mayer", the Rolex Daytona 116508LN is one of the most popular Rolex watches for men that command one of the highest pre-owned prices. Getting your hands on one of these signifies your status of wealth and connections within the watch community.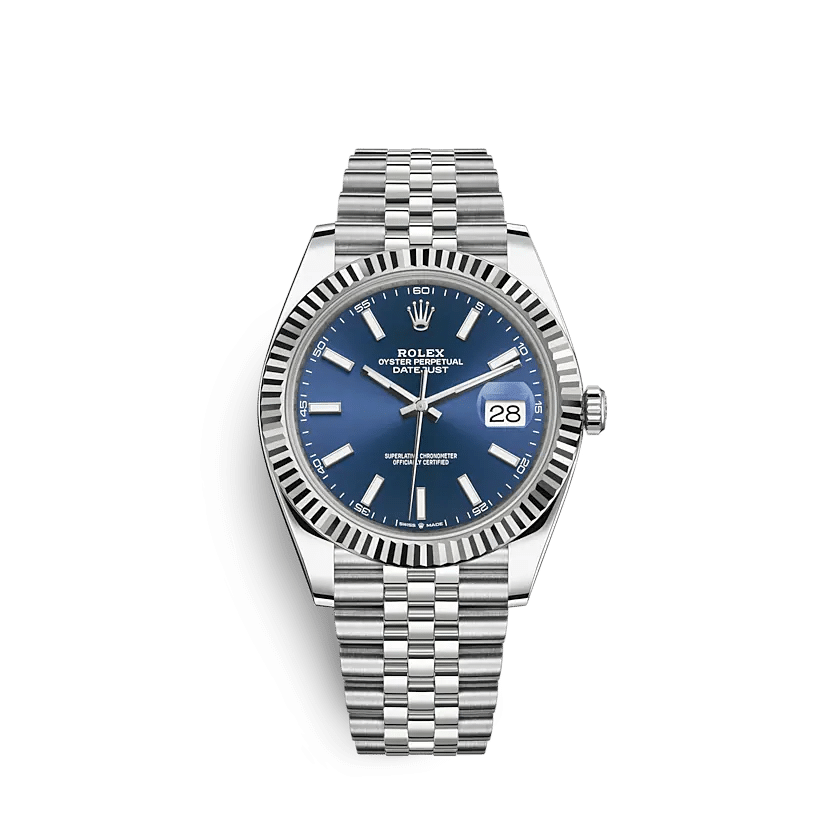 This recent configuration of the Rolex Datejust is quickly rising in desirability. The blue dial, fluted bezel, and jubilee bracelet reference is the most popular Datejust today and is one that will immediately garner respect from peers and Rolex enthusiasts alike.
Men's Rolex Frequently Asked Questions
Where Can You Buy A Mens Rolex Watch
The best place to purchase a Rolex watch for men is from a Rolex authorized dealer. This transaction assures that you are buying an authentic Rolex at the best price that is covered under the Rolex warranty.
Do Rolex Mens Watches Hold Their Value
Men's Rolex watches do extremely well at holding their value. In fact they actually appreciate in value ranging form 1.2x to 4x their original MSRP.
What Features Make A Good Mens Rolex Watch
The desirable mens Rolex watches are all 39mm and above. Usually all these models are stainless steel but there are some that include two tone. For those that can afford them, all precious metal options are a great choice but those aren't considered to be top picks amongst most men.
How To Pick Which Mens Rolex Watch Is For You
The best way to discover which mens Rolex is the best fit for you is to schedule an appointment at your local authorized dealer. They should have demo models available to try on and also will provide you with potential models that you can put an order in for. Just keep in mind that you may not get the exact one you want. Buying Rolex from authorized dealers is gradual experience with more desirable watches being bought further in the relationship.