Rolex Investment Watches 2022
Rolex watches are very unique. They are mass produced but yet extremely hard to purchase new. In most cases buyers have to go to the pre-owned market to buy the Rolex they want and it comes at a premium. This leaves many watch collectors wondering in todays market, which are the best Rolex Investment Watches of 2022.
Some collectors collect to own and others are trying to flip Rolex watches for a profit. Either if your selling or holding, it feels good to know that the expensive watch you just bought was a good investment or one that will lose you money. In this article we will discuss which 2022 Rolex watches are the best investments and what you can expect to gain if you are fortunate enough to buy these watches new at MSRP.
For a full list of used Rolex pricing, view our used Rolex market report.
Which Rolex Is The Best Investment Of 2022
If you are wondering what are the best Rolex investment watches of 2022, we've got you covered. Our team has researched pre-owned pricing on major watch markets and found current data to include for each reference.
It's worth noting that to get the best return on any of the watches on our list is to buy them new at MSRP. Some of these are very difficult to purchase new at authorized dealers. We have helpful tips on how to buy Rolex at authorized dealers and typical waitlist times for each collection.
1. John Mayer Daytona – Yellow Gold & Green Dial
The best Rolex 2022 investment watch in terms of monetary gains is the solid yellow gold green dial John Mayer Daytona. This reference has an MSRP of $37,550 and has been seen listed as high as $85,500 on online marketplaces like Chrono24. Yes the style of this watch is amazing and the color combination pops in true Rolex fashion but I believe the name has added extra value. Mayer is known in the watch community for being a connoisseur of fine timepieces and this seems to have caught his name.
Its difficult to find a John Mayer watch at Rolex authorized dealers and because of it's demand, the waitlist for the John Mayer Rolex Daytona could last 5-10 years which by that time it might already be discontinued.
For more information on the waitlist of the Rolex Daytona, read our Full Guide Of The Rolex Waitlist.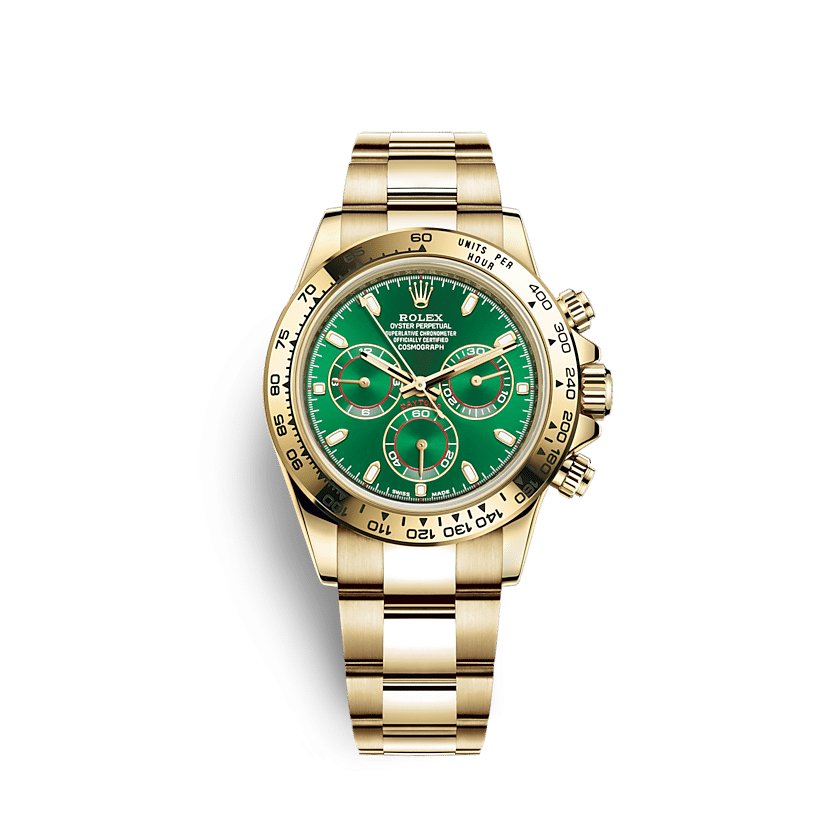 2. Rolex Daytona Stainless Steel Ceramic
Rolex Daytona stainless steel watches are some of the hardest to come by. Demand is so large for the stainless steel references that they sell for more than some precious metal references pre-owned. New Rolex Daytona stainless steel watches in either the white or black dial can be purchased for $14,550. They sell for as much as $40,000 pre-owned with the white dial usually selling for more than the black dial. Eighteen months ago, buying these references at $20,000 seemed a little steep but for those who did, wow their investment really paid off as well.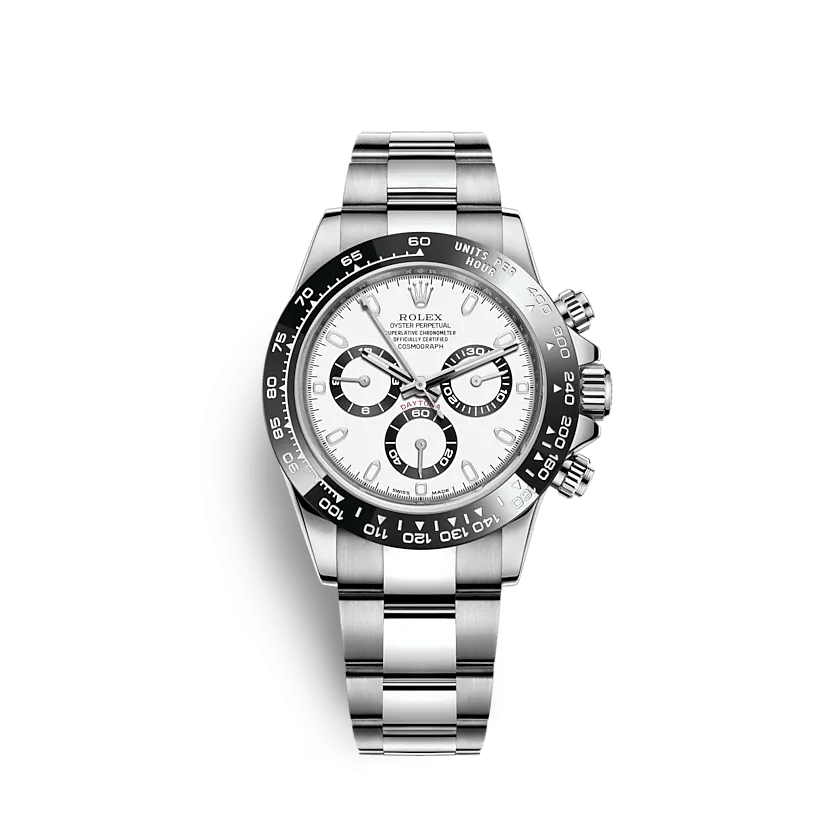 3. 2021 Rolex Batman GMT Master II
Many enthusiasts believe the Batman is best suited on the Oyster bracelet. When Rolex announced in 2021 that they were releasing the Batman on the Oyster bracelet with the upgraded 3285 movement, the market for this watch boomed. Initially there was buzz around this move destroyed the Batman's value but that was quickly disproven. Pre-owned prices on the 2021 Batman on the Oyster bracelet have been seen a high as $23,000 which makes this watch an excellent Rolex 2022 investment watch because the MSRP is less than half, $10,750 MSRP.
For a full review of this watch, check out our article check out our full review of the Rolex Batman GMT.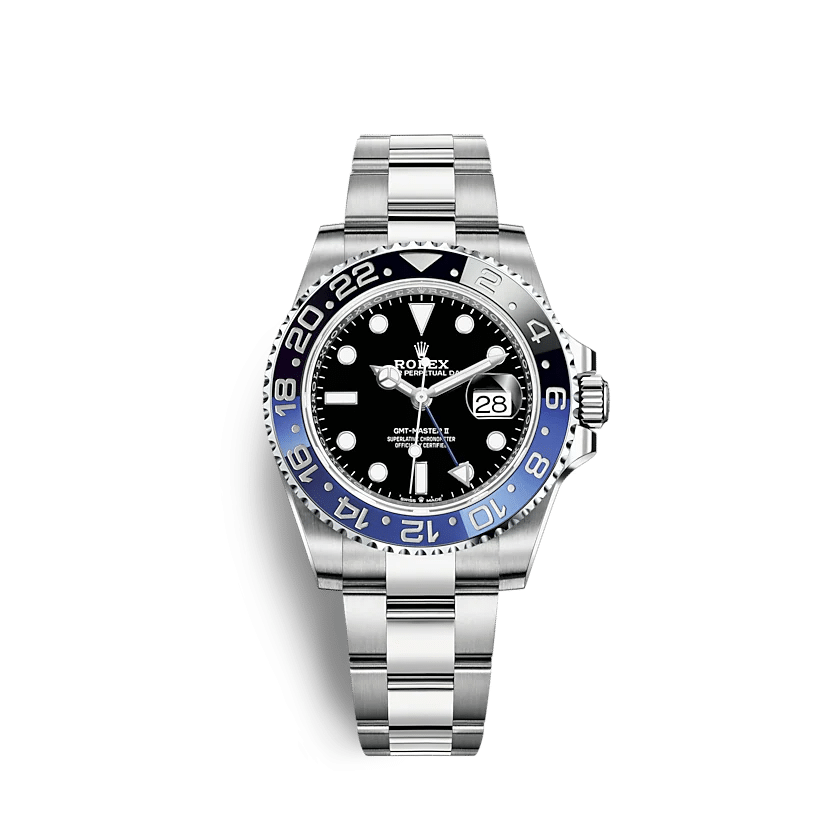 4. Rolex Pepsi GMT Master II
The Rolex Pepsi GMT is a classic Rolex watch that was recently reemerged into the reference that we see today. Even after decades since the original Rolex Pepsi watches, the collection is still red hot and are one of the hardest Rolex watches to purchase at authorized dealers. The current Pepsi reference, 126710BLRO, can be purchased new for $10,750 and has been listed for sale pre-owned up to $22,000.
This watch not only makes it into our 2022 Rolex Investment Watch list, it'll most likely be in every one we rank for the foreseeable future.
For a full review of this watch, check out our article Rolex GMT Master II Pepsi Review & Why It's Worth The Wait.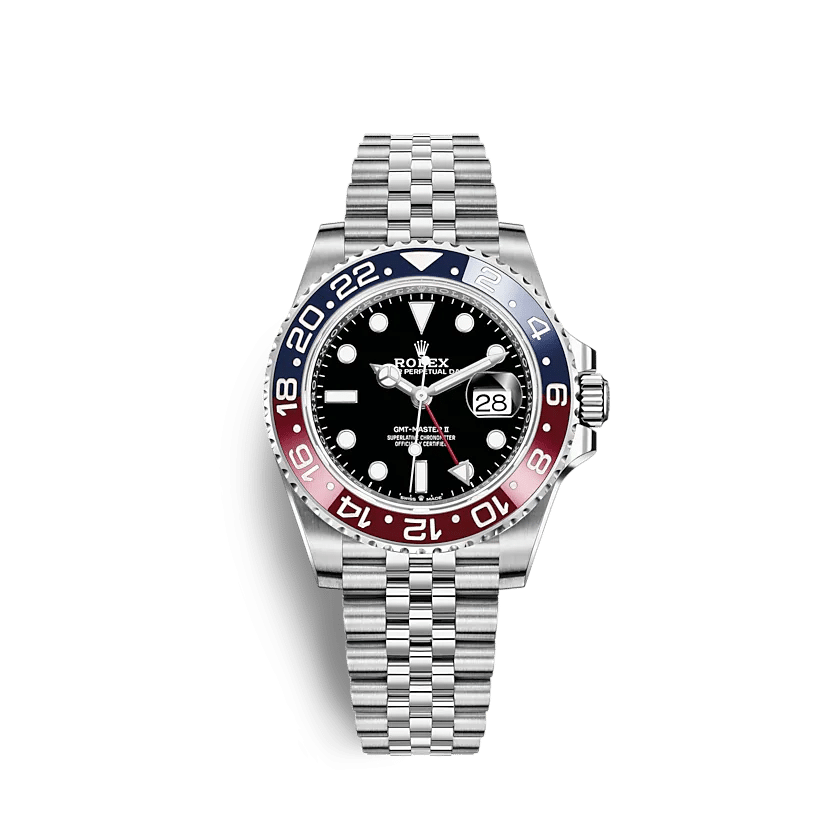 5. Rolex Oyster Perpetual Tiffany & Cotton Candy Dials
It's not often that we see playful colors from Rolex but in 2020 they defied all expectation. The entire 36mm and 41mm Oyster Perpetual collection was fitted with brilliant dial colors. The addition of the new Oyster Perpetual dials elevated the collection from one that sits in the dealers cases to one that makes a Rolex Investment Watch 2022 list.
The two words investment and OP watches have usually never been in the same sentence until now. Buying these watches, especially the Tiffany Dial or the Cotton Candy dials can net you a heft return. MSRP for the 36mm and 41mm in these colors are respectfully $5,800 and $6,150. Both dials can be seen on Chrono24 selling between $16,000-$18,000 pre-owned.
For a complete list of all Rolex OP dials & prices check out our Oyster Perpetual Collection page.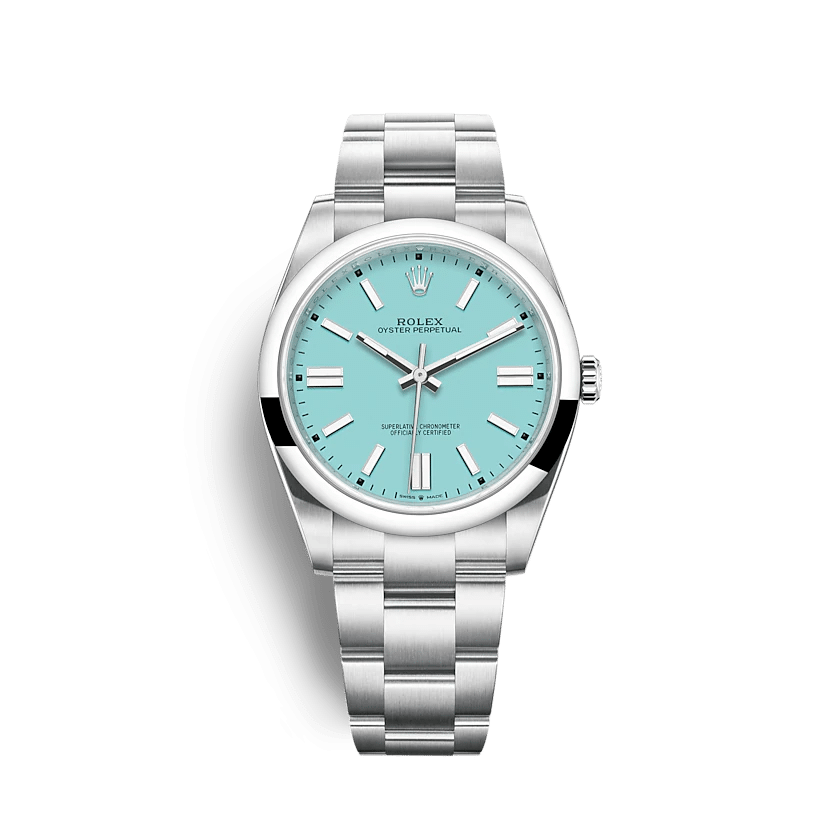 6. Rolex Submariner Cermit / Starbucks
The most iconic color for Rolex is green and the most iconic Rolex watch is the Submariner. It makes sense that when Rolex pairs green with the Submariner, that the watch instantly enters Rolex Investment Watch 2022 lists. When the Hulk was in production that watch was almost impossible to get and the Cermit or Starbucks, whatever people want to call it, seems to be the same way.
The Rolex Kermit 126610LV can be purchased new for $10,600 MSRP and command a significant premium on the pre-owned market. These watches are available online for up to $21,000 but what is unique is that we don't see that many available, which most likely adds to the premium the Cermit / Starbucks is experiencing.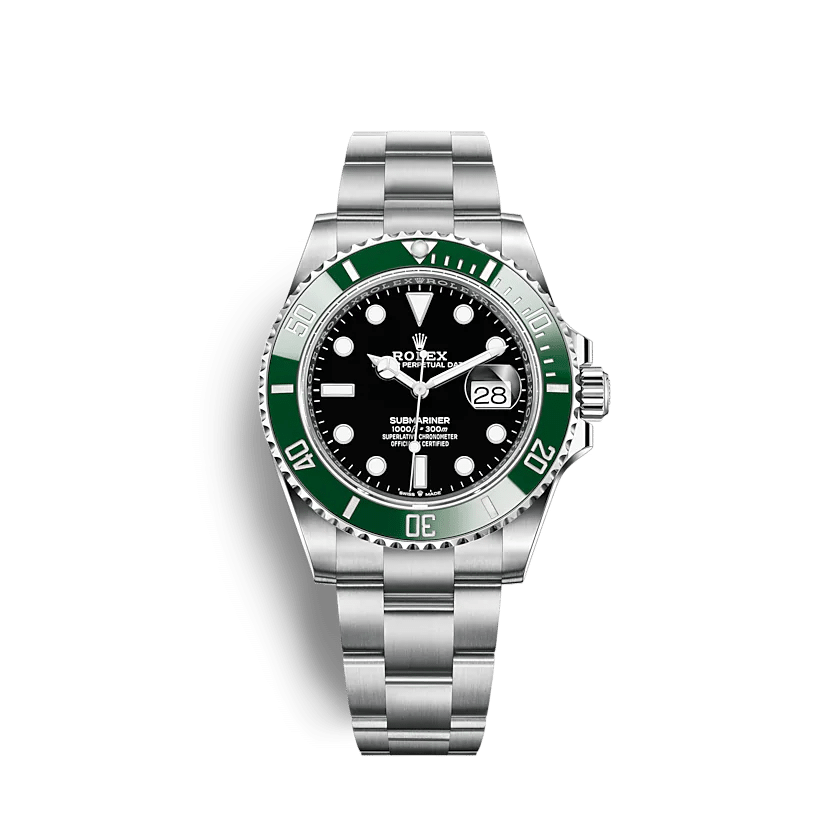 7. Blue Dial Rolex Sky Dwellers On The Jubilee
Rolex Sky Dwellers might be the most elegant GMT watch ever made. Adopting what has made other collections popular, the Sky Dweller has a fluted bezel, sunburst dial, and the comfortable Oyster bracelet. All references in this collection do very well as Rolex investment watches in 2022 but one stands out from the rest. The blue dial Rolex Sky Dweller in either the Oyster bracelet or Jubilee bracelet are fan favorites and their pre-owned prices prove just that.
Rolex Sky Dwellers on a Jubilee bracelet can be acquired for $15,200 MSRP and the pre-owned price is out of this world. The range on online markets varies a bit but most of these references are being sold between $34,000 to $38,000, which is a substantial return on your investment.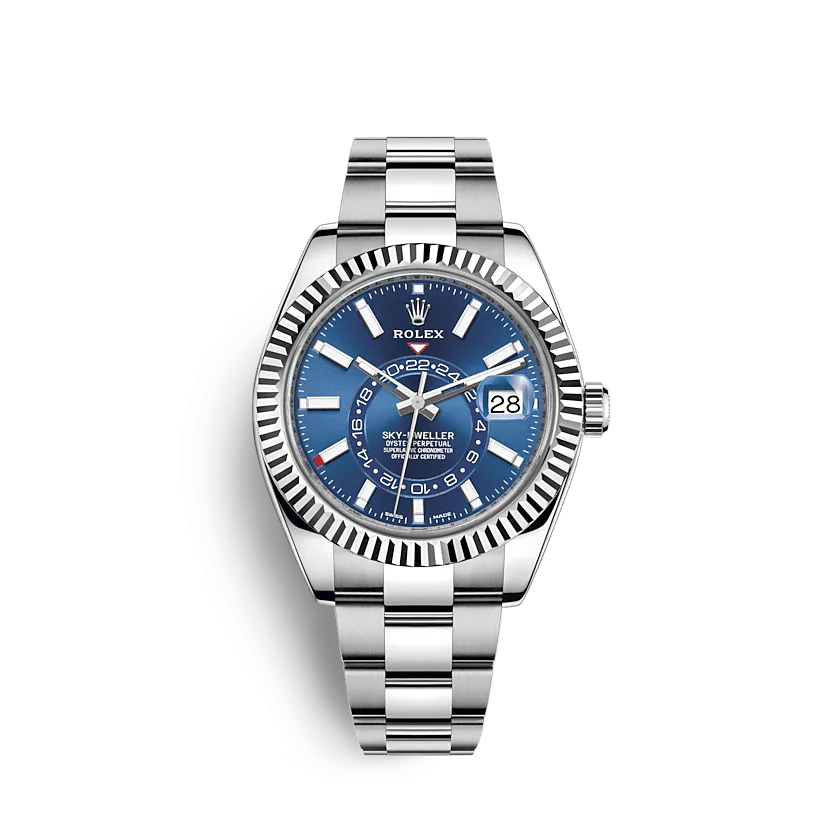 8. Rolex Submariner Date & No Date
The most iconic and timeless watch of all time is the Rolex Submariner. This watch will always be a Rolex investment watch because it'll never go out of style and they will always be in high demand. The traditional black Submariner Date and No Date do not fetch a sizable return like other Rolex watches but you can count on these references always being worth more than what you paid new or pre-owned over time. Remember times change and people do too but the Rolex Submariner and its following will always stay the same.
These watches can be bought new for $8,950 and $10,100 and can both been seen selling pre-owned up to $14,000.
In 2020 Rolex released new versions of the Submariner. Check out the specs and features with our new Rolex Submariner article.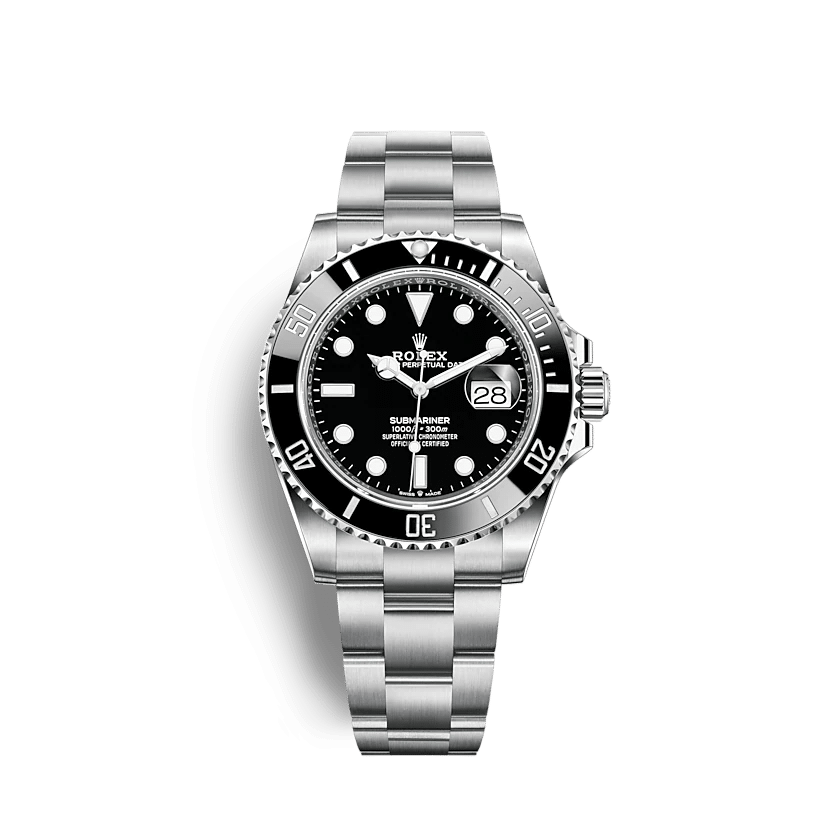 9. Rolex Explorer I 36mm Stainless Steel
For many years Rolex enthusiasts have been begging for the Explorer collection to be sized back to the original 36mm and they have finally got their wish. Since the 36mm Explorer was released, they haven't been seen in any cases and the waitlist has only grown. This watch makes a great Rolex investment watch for 2022 because many buyers with older references are demanding the new ones and Rolex owners with smaller wrists are flocking to this collection.
When bought new, the Rolex Explorer I in stainless steel is sold for $7,200. Most of these watches on the pre-owned market are all priced very similar which is close to $12,000.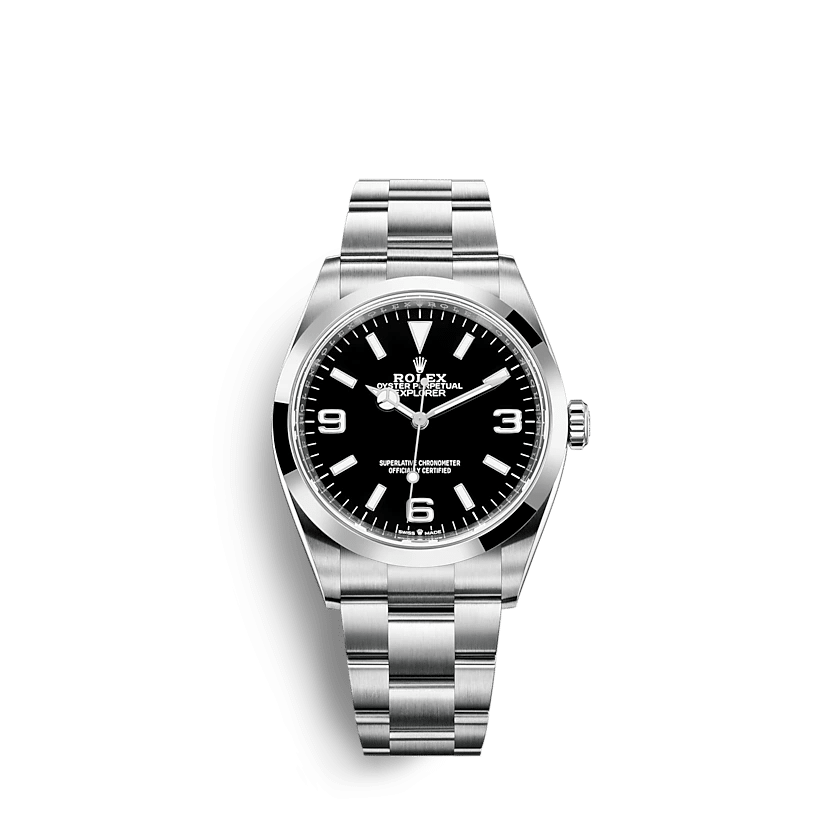 10. Rolex Day Date 228235
One of the more elegant and sought after Rolex watches, the Day Date 228235 reference constructed of rose gold and a green dial is a fan favorite. The Day Date is among the elite watches within Rolex and some of the most expensive as well. Like we mentioned earlier, any Rolex that has their signature green is an instant Rolex investment watch and this is no different.
The Rolex Day Date 228235 has an MSRP of $39,250 and fetches a pre-owned price tag of up to $65,000 making this watch one of the best Rolex Investment Watches of 2022.