The Perfect Watch For Him This 2021 Holiday Season
The holidays are right around the corner and many of you ladies might be wondering what gift will show your man that you love him the most. From a man's perspective, the best gift to get the one you love is a luxury watch and I'll tell you why. The first is that these fine timepieces will last a lifetime, just like your love. The second is that most men are really into them and what they symbolize.
Before we show you our top picks of watches for him, let's first discuss why men love watches and what it says about them.
Check out our "Watches For Her Guide" for the 2021 holiday season.
Why Men Love Watches
Men love watches because of how they make them feel, appeal to others, status that comes with owning a luxury watch, or simply because they love horology. Each of those matter differently to different men but it's safe to assume that most men love watches for one of those reasons.
What A Watch Says About A Man
Most men, unlike women, don't accessorize or have the ability to. If your man works in a business environment, jewelry, tattoos, or other external ways of showing his personality are frowned upon. What is universally acceptable for men to accessorize with is watches and they can project a lot about a man without saying a single word.
Picking the right watch for the right occasion may let others know that he belongs in the room, is financially stable, or has exquisite taste. Watches, like purses or clothing, comes in many different styles and each is a little unique. Finding that just right watch is possible and it will outwardly express a lot about your man to everyone in the room.
The Perfect Watch For The Perfect Man
Ok so if you're planning on buying the special man in your life a luxury wristwatch, now you need to decide which one. We want to help you with this so that is why we came up with top picks for different watch types. These watches were selected based on popularity, style, and value. Match one of these watches up with the man in your life and our bet is that you'll be on your way to finding the perfect watch for him this holiday season.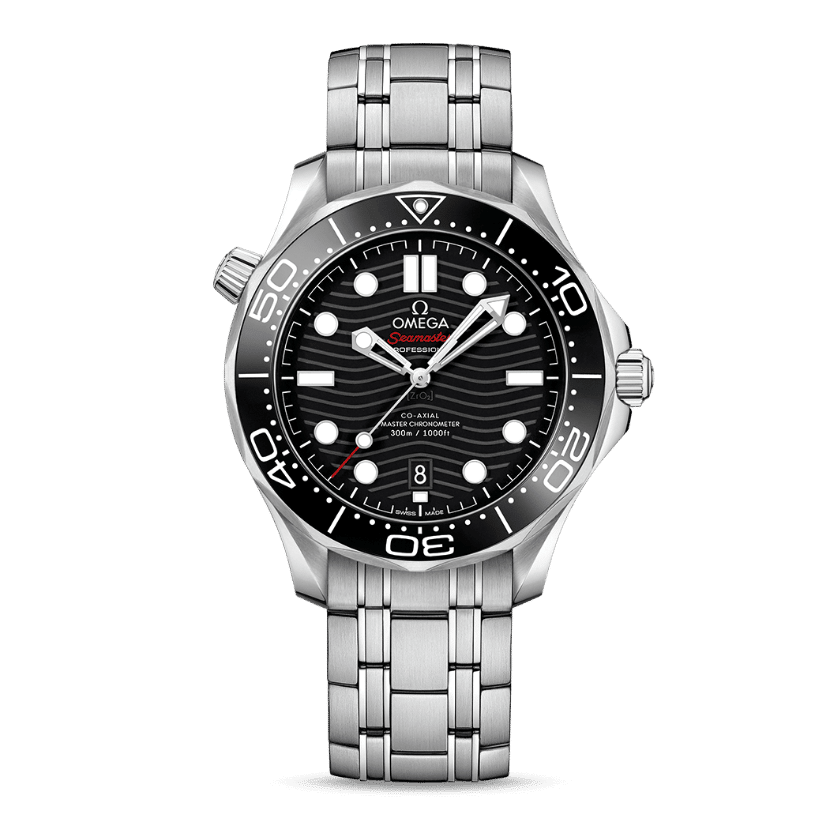 The Omega Seamaster 300m is the perfect watch for him this holiday season if your man is always on the go and needs a tough, yet stylish, sports watch to accompany him on his daily travels. This is one of the hottest watches of the year and one he is sure to love as a gift.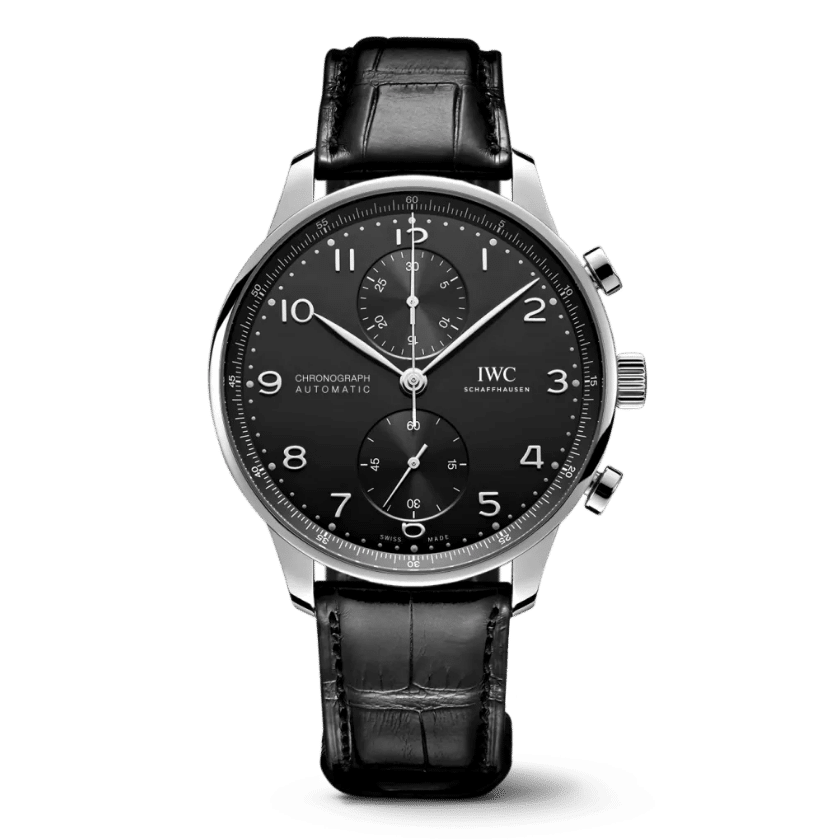 IWC Portugieser Chronograph
The IWC Portugieser Chronograph oozes class and sophistication. The design for this watch has stayed the same for decades because it's been a fan favorite of men for a long time and is instantly recognizable for those who love watches. Give your man the ability to measure time and look his best this holiday season.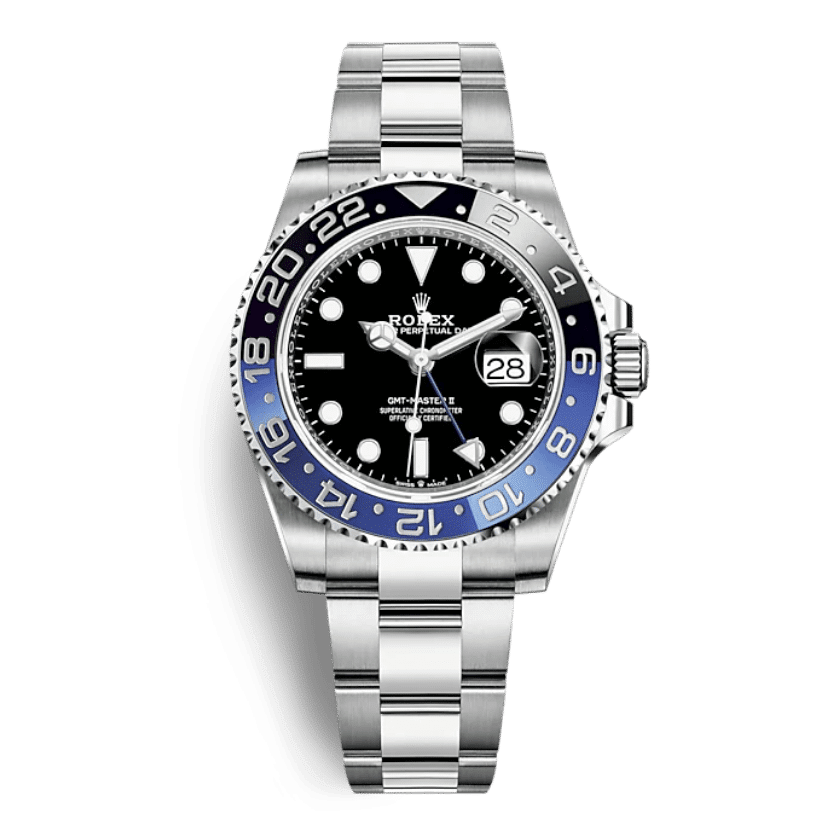 Nothing says status on a mans wrist like a Rolex. Being part of the exclusive club of owning a Rolex GMT Master II is really exciting and will be an instant conversation starter amongst his friends and colleagues. Give the gift of Rolex this year and make it the perfect watch for him this holiday season.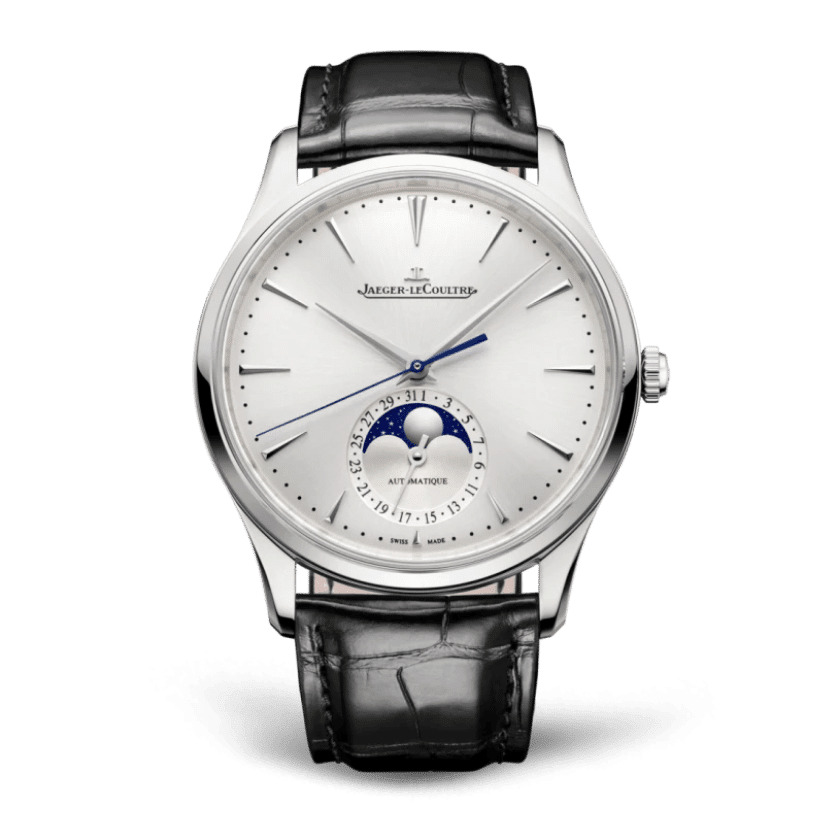 Jaeger LeCoultre Master Ultra Thin Moon Phase
Jaeger LeCoultre (JLC) is known as the watch makers watch maker. Your man will be in good hands while wearing the JLC Master Ultra Thin Moon Phase. This watch is thin enough to wear under dress shirts and packs a huge horological punch with its overall quality and design.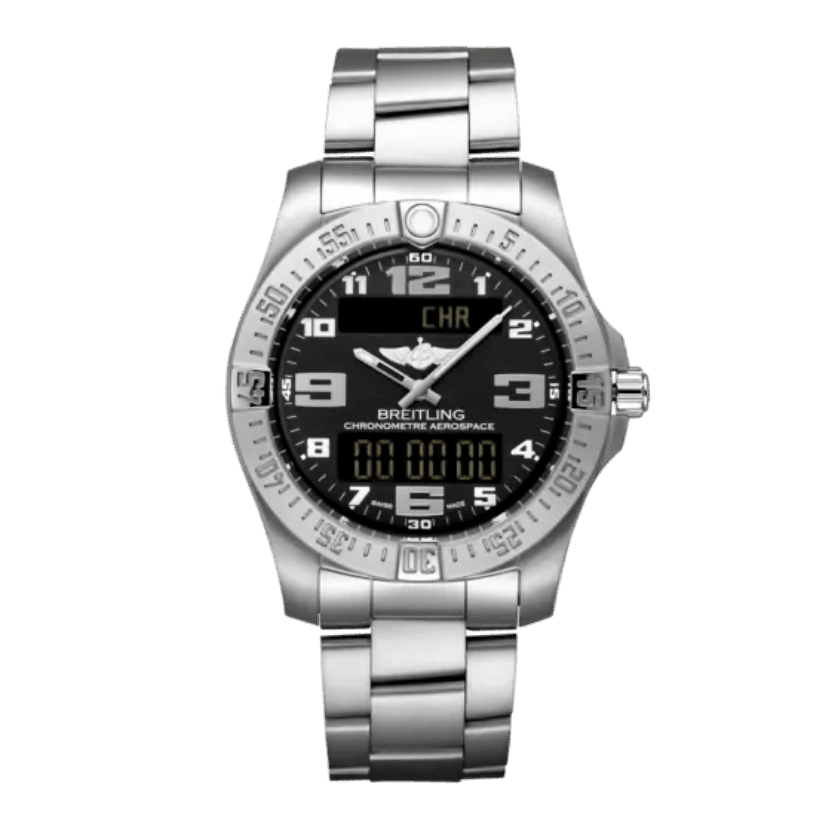 Give your man all the tools he needs to navigate and survive on his outdoor adventures. Breitling has pushed the limits of what a rugged watch can be with their Professional collection. If your man needs a watch that is a strong as him, you'll definitely want to check out the Breitling Professional.