Watches For Her & Why They Make A Great Gift
To all the men out there, most women love a good watch but for some reason don't often purchase luxury models for themselves. This makes buying a watch for her all that more special because you can surprise her with something she has probably wanted for a long time.
A luxury watch makes a statement, just like a wedding ring. Let her know she is worth it by buying her a luxury watch that will last a lifetime, just like your love.
Check out our "Watches For Him Guide" for the 2021 holiday season.
How Much Should You Spend On A Women's Watch As A Gift
There isn't an unwritten rule to buying a watch for her like there is when buying engagement rings. I would suggest to first find out your special women's interest in watches, discover if she has a favorite brand, and then try to see what her tastes are. There are plenty of watches at all different price points that you'll be able to gift to her.
Top 5 Women's Watches For Her This 2021 Holiday Season
Rolex Datejust 36mm
Omega Aqua Terra 34mm
Cartier Santos-Dumont Small
Breitling Chronomat 36mm
Omega De Ville Tresor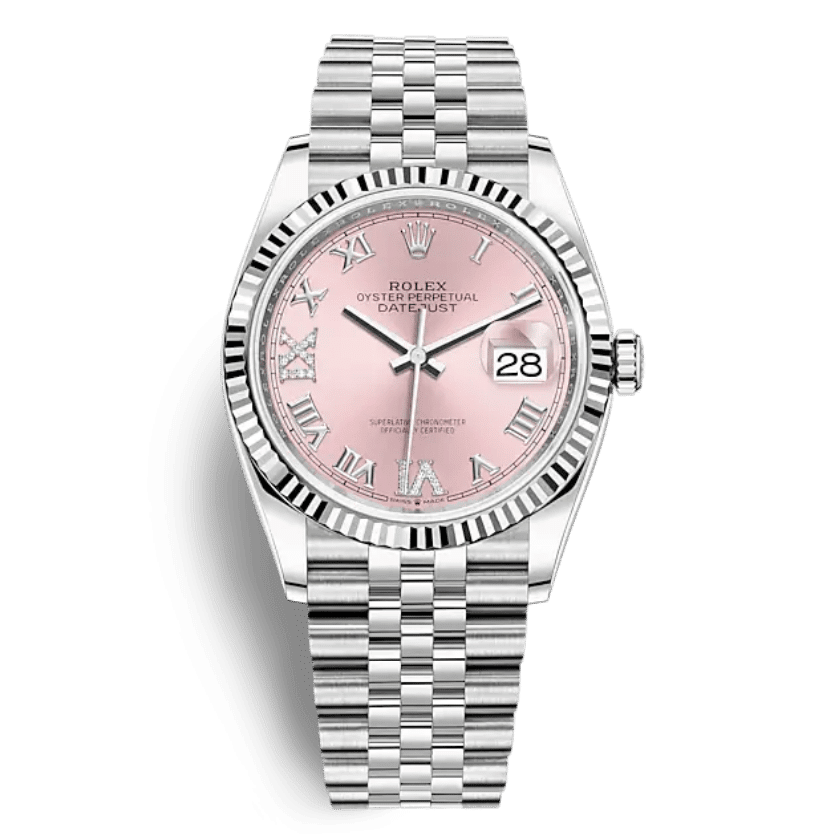 Give the gift of Rolex for your next special event with the 36mm Datejust. The Datejust is very configurable so you're sure to find that just right combination for her. If you're really wanting to impress the girl you love, find the watch for her and give her the crown.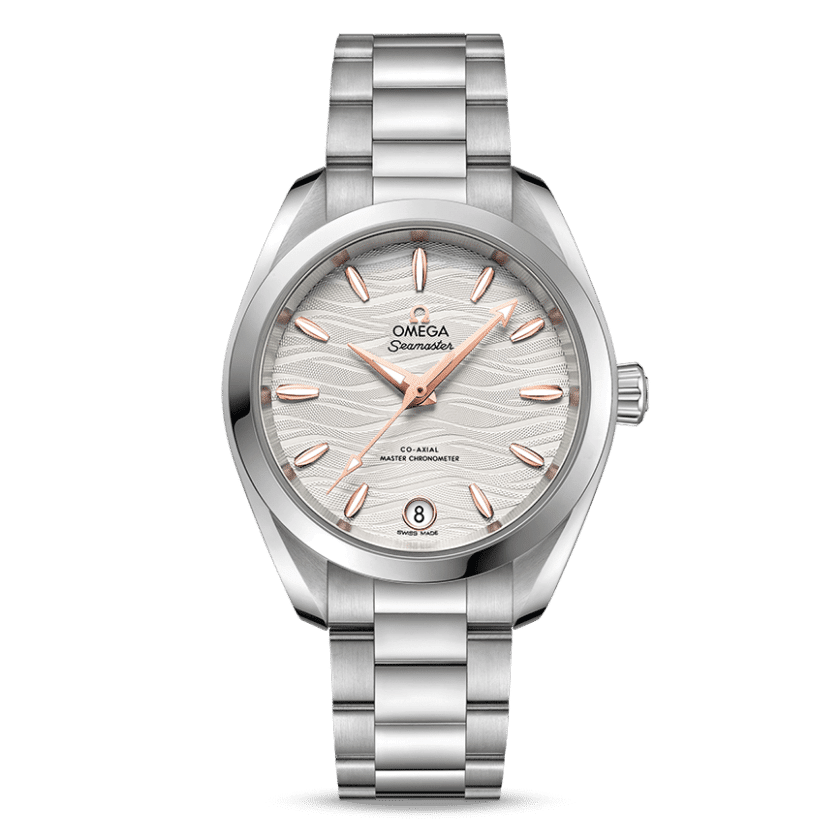 Ladies Omega Aqua Terra 34mm
I'd consider the Ladies Aqua Terra in 36mm to be the best everyday wear and something that she'll enjoy for a lifetime. When shopping for watches for her, the Aqua Terra 34mm will make a wonder gift.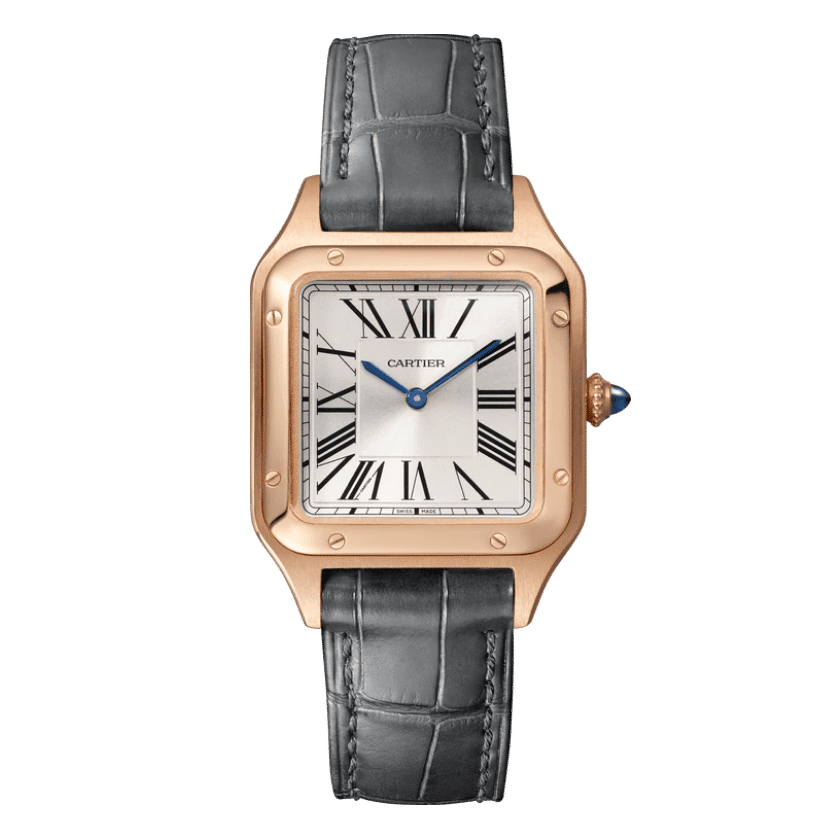 Cartier Santos-Dumont Small
Cartier is known for producing sophisticated watches that women love to wear. In-fact many in the watch industry assume Cartier is the brand for women's watches. Consider providing comfort, quality, and style on your watch for her gift journey with the Santos Dumont.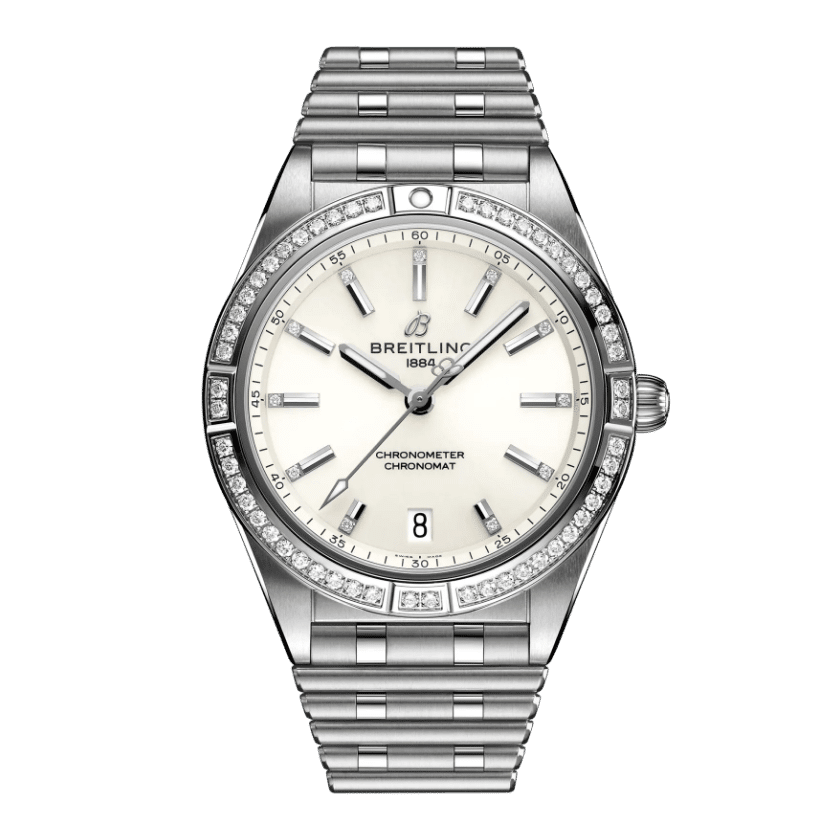 The 36mm Chronomat will definitely stand out in a crowd and that is what some men want in a watch for her. If you woman likes to be seen, consider gifting this watch to her. The bracelet and diamond setting on the ladies Chronomat are sure to turn some heads.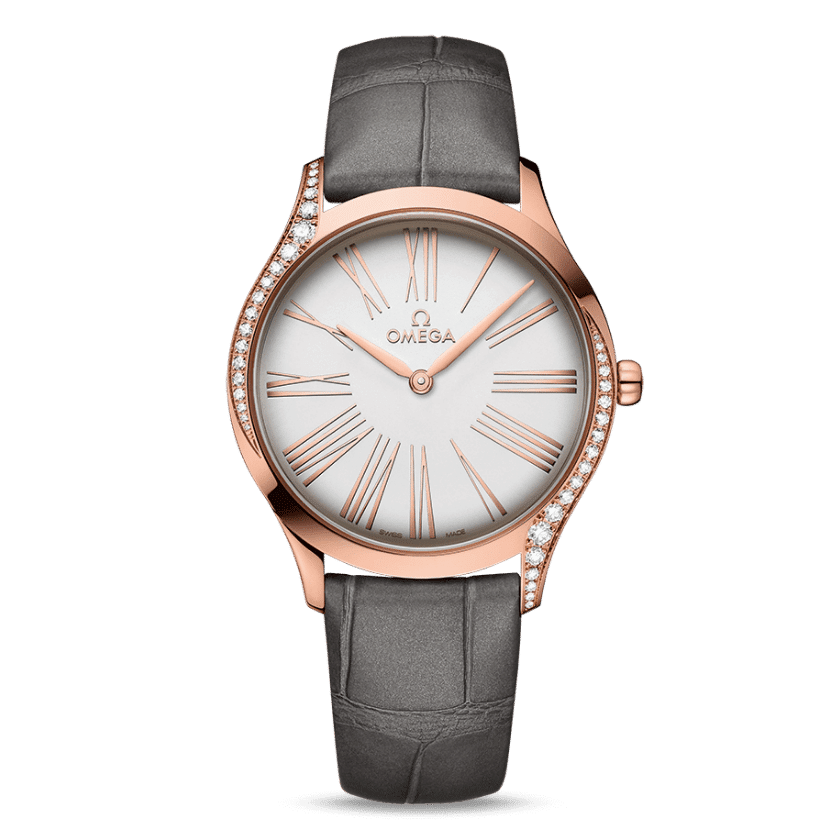 Omega is one of the best at producing watches in rose gold. They really do show it off with diamonds with the ladies De Ville Tresor. Although this watch looks like its for the high maintenance ladies, it really is quite low maintenance with its quartz powered movement. Show her this year that she is worth gold and diamonds this year with the De Ville Tresor by Omega.