Top 5 GMT Watches
It's time to jump into what we think are some of the Top 5 GMT Watches in the modern era. Before we do that let's dive into who benefits from a GMT and why it might be the most practical tool watch. For some watch owners, it is not enough to only display one timezone. Imagine you're a pilot or someone who travels for work across the globe. It would be difficult always adjusting time zones in your head to make sure you're not calling home at 1am or keeping meetings with counterparts all over the world.
For the world traveler, the GMT function of a watch is a must have. The multiple time zone function keeps one present in their current state and also allows them to be connected to home all at one glance. This simple function has led the debate, "Is the GMT The Most Practical Tool Watch?".
Let's be honest, militaries aren't using mechanical watches anymore, 99.999% of the population isn't climbing Mt. Everest, we haven't gone to the moon in decades, and nobody is diving 3,000 meters underwater. If you want to do all of those things with an affordable watch, check out our Citizen Promaster Collection article to find which one is for you. We can make an argument that in an ever growing global economy and workforce, GMT watches might be the most practical tool watch and an argument could be made for the most "real world" tool watch that might actually prove useful for everyday scenarios.
Today, we are going to discuss and review a list of Top 5 GMT Watches that are well suited for global travel. We'll review everything from the highly sought after Rolex GMT Master II and the readily available Omega Seamaster.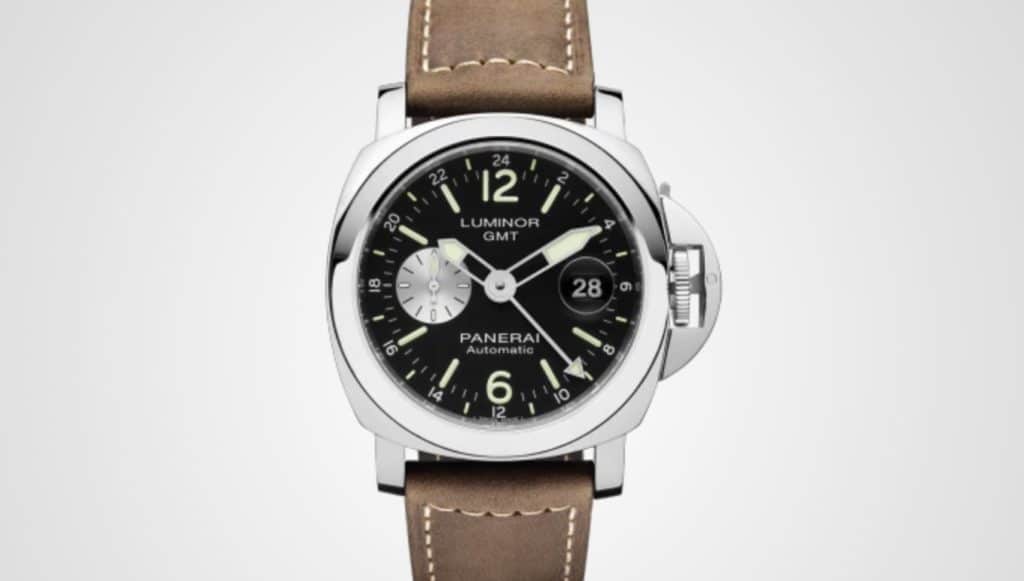 1. PAM 01088 – Luminor 44mm GMT : MSRP $7,500
Is there a more recognizable watch? Panerai is a brand that continues to grow on me. As someone with larger wrists, these always seem to fit and never look "too small" or "too big". From the aesthetics standpoint, there's a lot going on at the dial but Panerai PAM 01088 does a great job of keeping this clean. With the seconds shown at 9 o'clock and a date window at 3 o'clock, this a classic look. Then throw in the 24-hour GMT markers on the dial as opposed to the bezel like many other brands, and this is the perfect blend of classic and modern.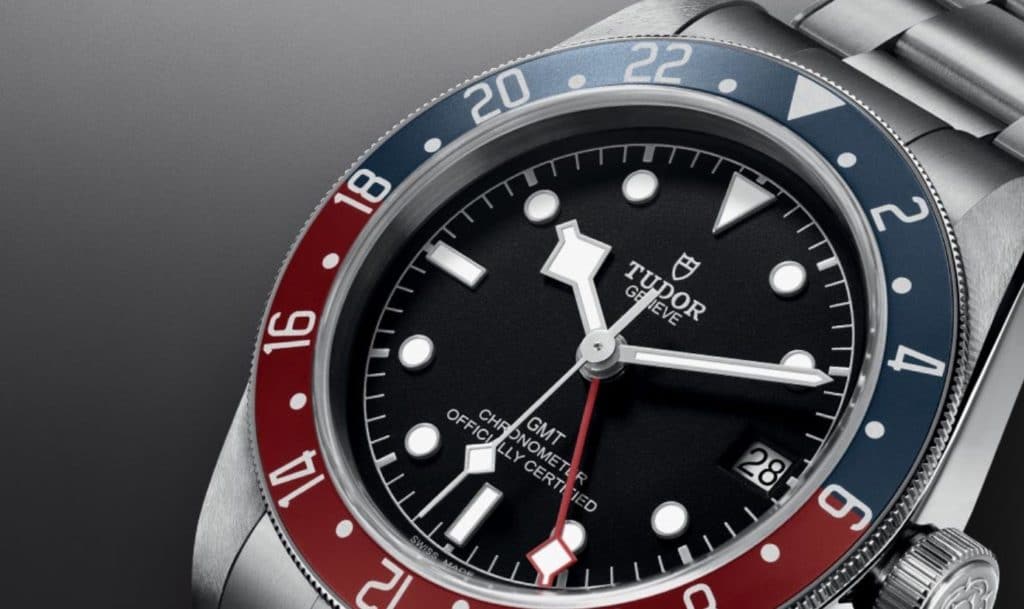 2. Tudor Black Bay GMT : MSRP $4,050
What a hit! This wouldn't be a list of the Top 5 GMT Watches in 2020 without the Tudor Black Bay GMT. This one was one of the most anticipated releases from Basel in 2018. Tudor continues to gain popularity in the watch world and the Tudor Black Bay GMT's popularity continues to rise. The 'Pepsi' color scheme on this one is a tribute to it's classic big brother, the Rolex GMT. Comparatively speaking, this example from Tudor has more of the original Pepsi bezel colors of the Rolex GMT Master 16700 than the new GMT Master II.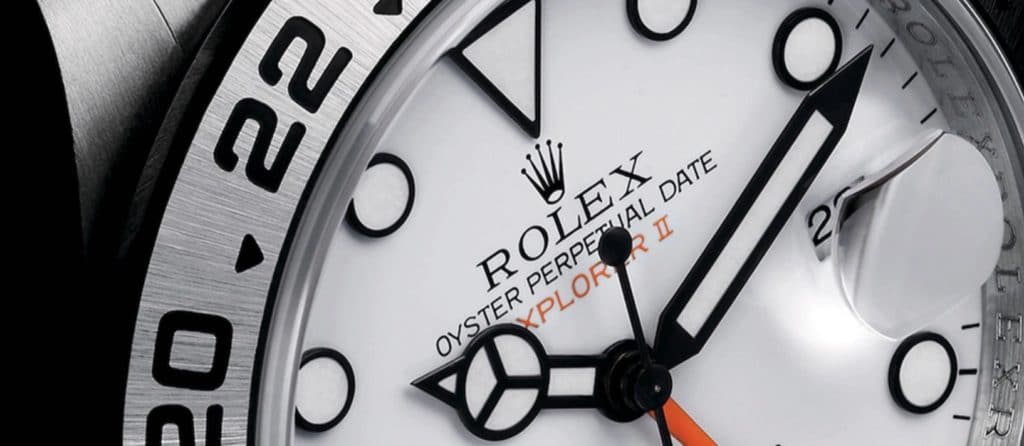 3. Rolex Explorer II : MSRP $8,350
My personal favorite and the most recent to my collection. The Rolex Explorer 2 maintains the sleek and sporty aesthetic that continues to appeal to the watch nerds around the world. Whether the flat black dial or the more well known "polar", this tool watch is sure to exceed the needs of anyone traveling between time zones. For more details, check out my full review on the Rolex Explorer II.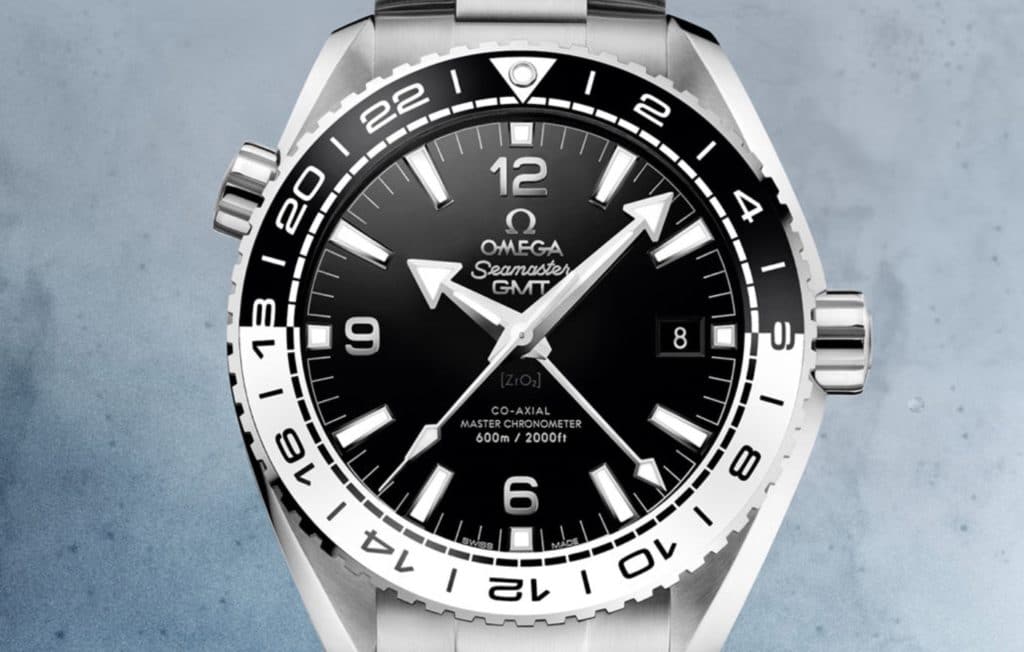 4. Omega Seamaster Planet Ocean : MSRP $8,000
When people think Omega, myself included, they immediately jump to the Speedmaster aka Moon Watch. But let me tell you, the Seamaster is not to be outdone. I'm giving this the number 2 spot based on the aesthetics. What a beautiful piece. Another reason to love this one is the skeleton case back that Omega provides. As someone with an engineering background, I love seeing the inner workings of these timepieces, it truly is a work of art.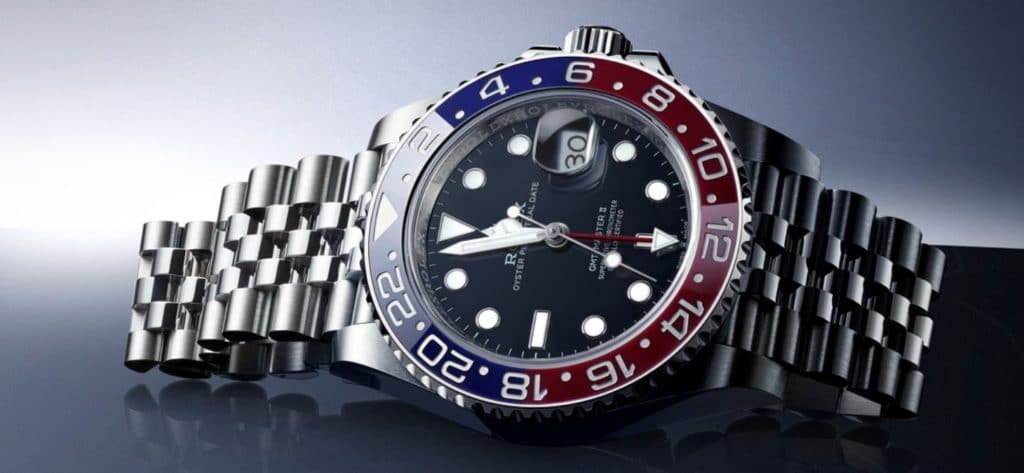 5. Rolex GMT Master II : MSRP: $9,700
Was this really a surprise? To finish up our list of Top 5 GMT Watches, we had to put the Rolex GMT Master II. With such great nicknames like Pepsi, Batman, or Root Beer, these are sure to be the obvious choice and a grail watch. This was arguably the biggest single hit piece from Rolex in the past few years (less the ceramic Daytona but that's for a different article). The Rolex GMT Master II comes in several offerings from a white gold bracelet with a meteorite dial to the classic steel with the dual color bezel. Personally, I am (still) on the waitlist for the new 'Batman' on the jubilee, or the BLNR as you WIS would say. I know this one got a lot of flak early on and was often referred to as 'Bat girl' since it was on the jubilee bracelet but personally, I love this one.
For more on GMT Master II watches, read our full hands on review of the Pepsi, Batman, or Root Beer.
Overall
Our list of Top 5 GMT Watches have shown that not all tool watches have to be boring & bland. Everything we listed on our Top 5 GMT watches is a work of art and a feat of engineering. So again we ask ourselves, "Is the GMT The Most Practical Tool Watch?". The answer is ABSOLUTELY! I travel between time zones more often than doing laps around the IMS (I'm looking at you Daytona nerds).