Rolex Submariner
Omega Seamaster 300m
Tudor Pelagos
Blancpain 50 Fathoms
Grand Seiko Sports Collection SBGA229
Rolex Deep Sea Dweller
IWC Aquatimer
Carl F Bucherer Patravi ScubaTec
Omega Seamaster Planet Ocean
Panerai Submersible
Ranking dive watches is such a complicated task because there are so many quality divers to choose from and everyone has an opinion. When we were researching our Top 10 Best Dive Watches list we undoubtedly came up with more than 10 so the challenging part was to decide which ones are in and which ones are out of our Top 10 Best Dive Watches. When formulating our list we didn't factor in which were the most affordable dive watches or the most expensive. No budget was taken into account for our list.
Instead we focused on luxury dive watches that can function as both sea divers and desk divers. The reason for that is most of us will never reach the depths that our watches are rated for so therefore we need to take into account everyday use as well.
The following list is in no particular order. We'd like to know how you rank them though so send us a chat with your 1-10 ranking of our list. If you want to learn more about a specific dive watch, after each model there will be a link to learn more. Ok, enough qualifying. Lets jump into our list of the Top 10 Best Dive Watches!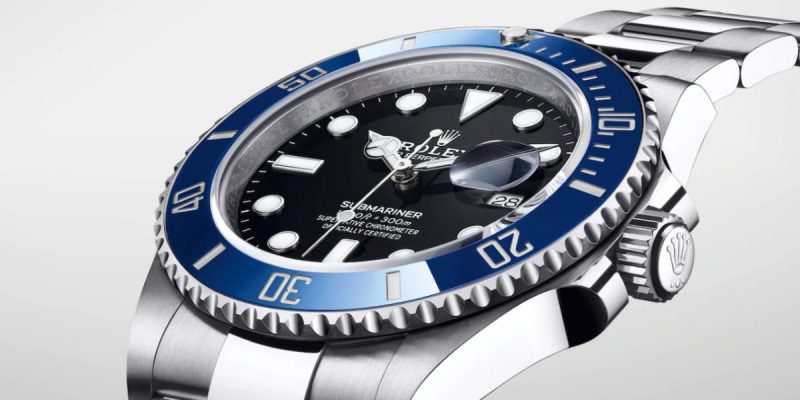 The Submariner is the dive watch of all dive watches. It has inspired so many look alikes throughout the years and has pushed the standard of the dive watch industry forward. This watch was one of the first true sport watches mass produced and is still today one of the best options for not only dive watches but for any watch. It's been a little over 10 years but Rolex has given the Submariner an overhaul recently. Check it out with our Rolex Submariner 41 article.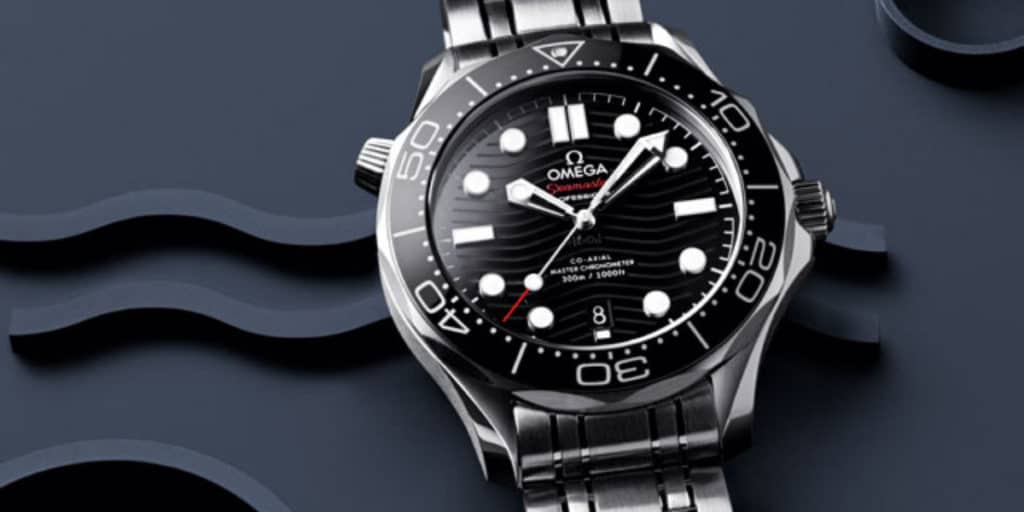 This dive watch was an instant classic since its inception roughly 25 years ago. It has stayed true to its original design with a few tweaks here and there. The 300m diver is everything you'd want in a dive watch. It's very legible (especially in low light situations), the bezel is tight, the watch wears very smooth, and it has an on-the-go glidelock extension for the clasp. Combine the design features with it's new Calibre Omega 8800 movement, there is no way we could do a Top 10 Best Dive Watch list without featuring the Omega Seamaster 300m diver.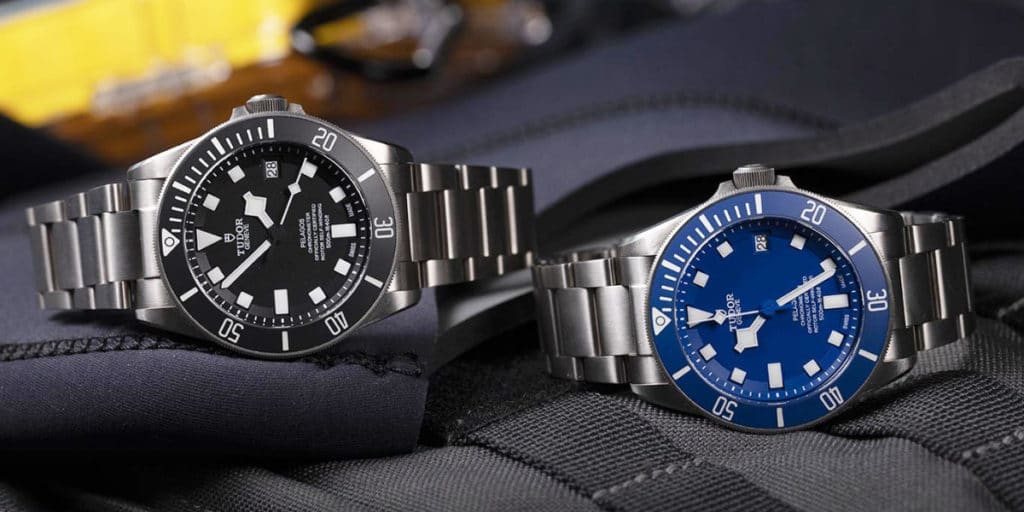 The Tudor Pelagos is a true tool watch and was engineered for water exploration. Staying true to the Tudor brand, this watch has all the features that you'd expect a dive watch to have. One of the most appealing aspects to the Pelagos is its large snowflake hands and super legible dial. I know we all aren't diving the depths of the ocean but if we were, this dive watch would definitely be on my short list.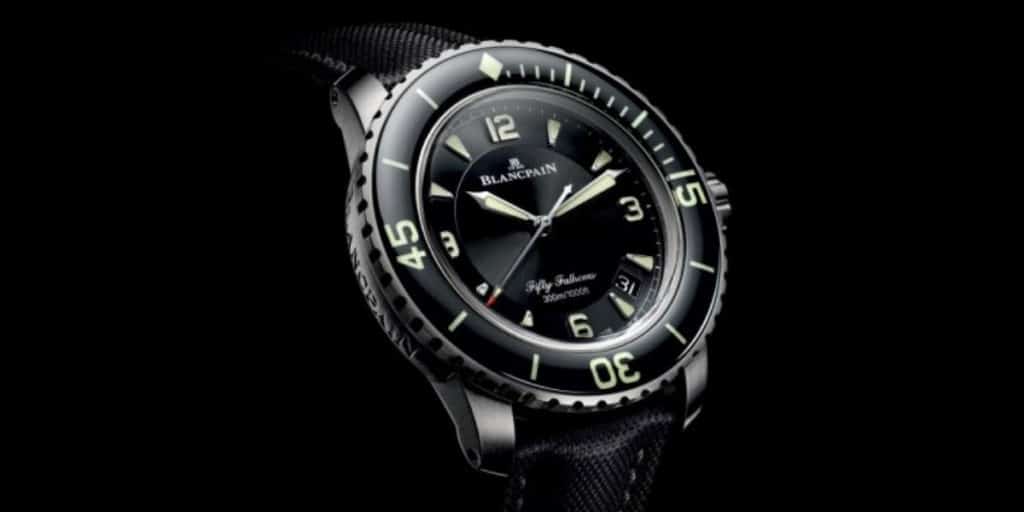 Although the Blancpain isn't one of the more well known watch brands, that doesn't mean that it isn't one of the best. Most watch enthusiasts hold the 50 Fathoms in the highest regard. It's not uncommon to find this watch at the top of of other top dive watch lists. What we love is that this watch is unique compared to other in the market and it doesn't sacrifice quality at it's price point of around $10,000. We suggest spending some time doing a deep dive on Youtube or getting to know its unique qualities on Blancpain's website.
5. Grand Seiko Sports Collection SBGA229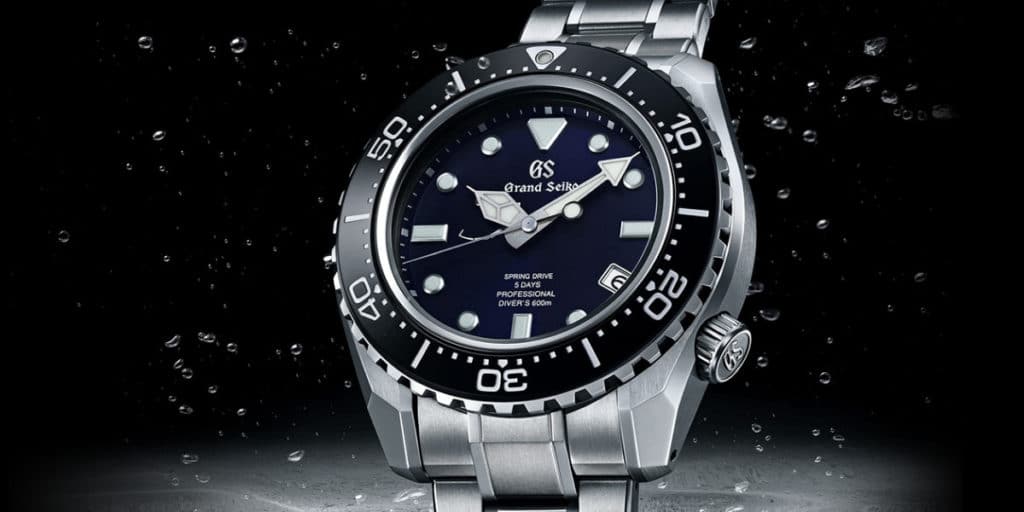 Grand Seiko has forced their way into serious consideration for luxury sports watches as of late. With the ever increasing complexity and difficulty buying Rolex, Grand Seiko has slipped right in to offer a diver that can compete with the Submariner. I know the spring drive movement is a hit or miss with some people but if you're a fan of it, then you'll be happy to see the Grand Seiko Sports Collection SBGA229 on our Top 10 Best Dive Watches list.
6. Rolex Deep Sea Dweller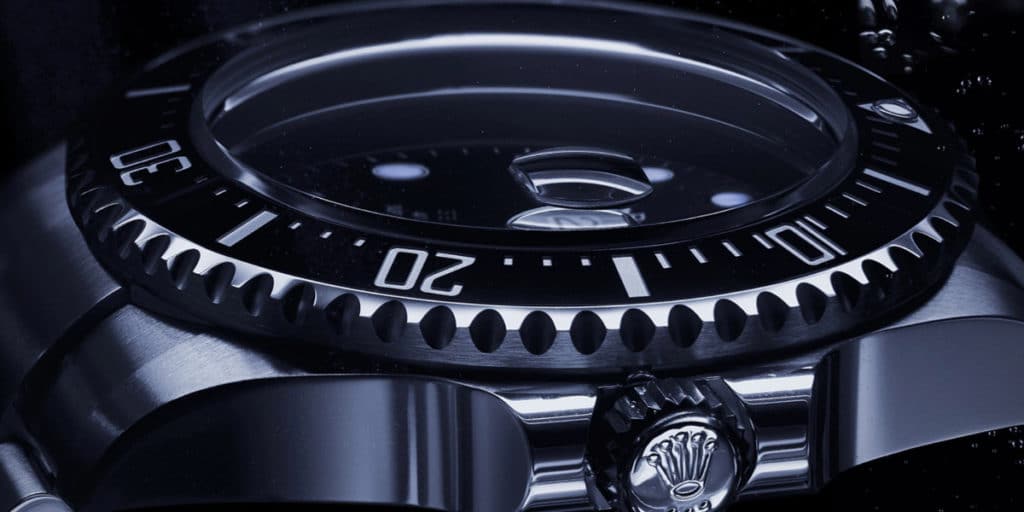 Again on our list is Rolex with the Deep Sea Dweller. The reason why this dive watch made our Top 10 Best Dive Watches list is not just because it's a Rolex, it has an impressive water resistance rating up to 12,800 ft / 3,900 meters. Keep in mind that to be rated at those depths, the watch must consistently pass quality control test of up to 10% more than the rated values. The engineering of the Rolex Deep Sea Dweller is such an astonishing accomplishment which makes it earn its way onto our list.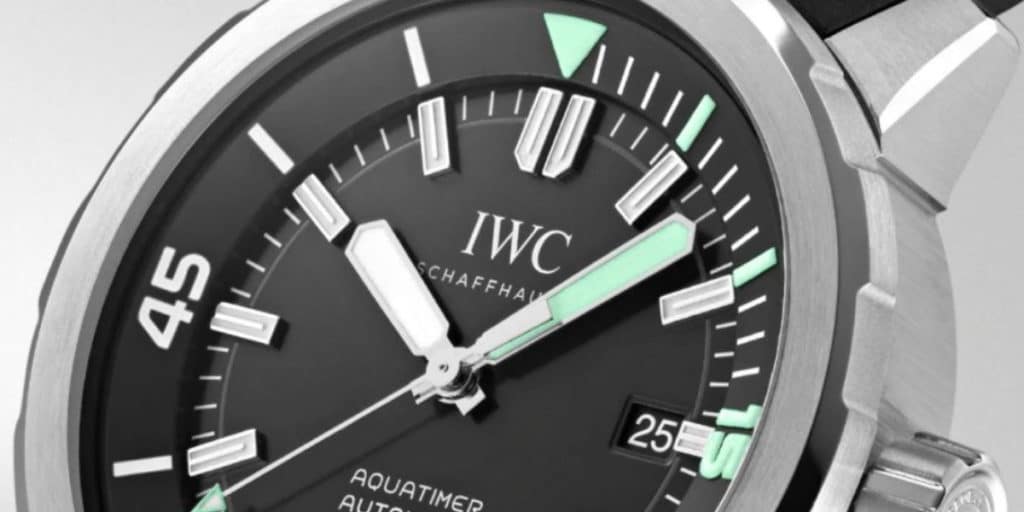 IWC has done an excellent job packaging a quality diver with unique features into a relatively affordable dive watch. The IWC Aquatimer has a very interesting function. You can rotate the bezel which will expel any debris that the watch may collect during its intended use, diving! One look at the Aquatimer and you'll instantly notice it is all business. The hands are large and the dial is legible. Definitely a dive watch that a serious underwater explorer would gravitate to.
8. Carl F Bucherer Patravi ScubaTec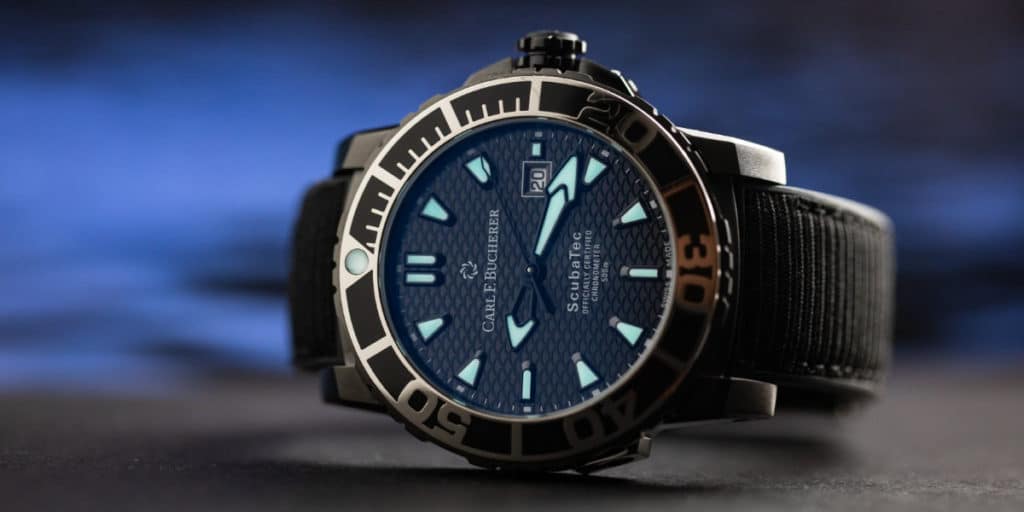 We've gone off the beaten path by including the Patravi ScubaTec. Yet you may not know about this watch now, you should definitely look into it in the future. The Patravi ScubaTec provides oversized hands and markers that make this one of the most legible dive watches on the market. Other aspects of this watch are larger than what you'd normally see as well like the numerals on the bezel, the beautifully textured dials, and the overall case size of nearly 45mm. In today's watch market there are so many divers that look alike. If you're the type of person who wants a little something different, the Carl F Bucherer Patravi ScubaTec is for you.
9. Omega Seamaster Planet Ocean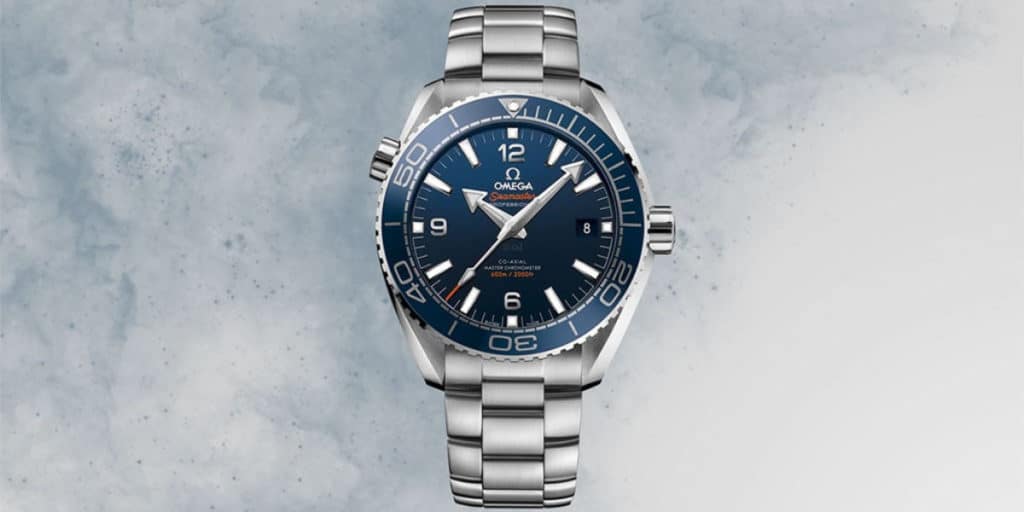 How could we do a list of the Top 10 Best Dive Watches and not include a watch that has the name "Planet Ocean". All jokes aside this Seamaster means business and has the specs to prove it. This 600 meter dive watch is well equipped to handle any adventure and looks good doing so. This is the only dive watch on the list with a visible helium escape valve which makes it unique in our Top 10 Best Dive Watches list.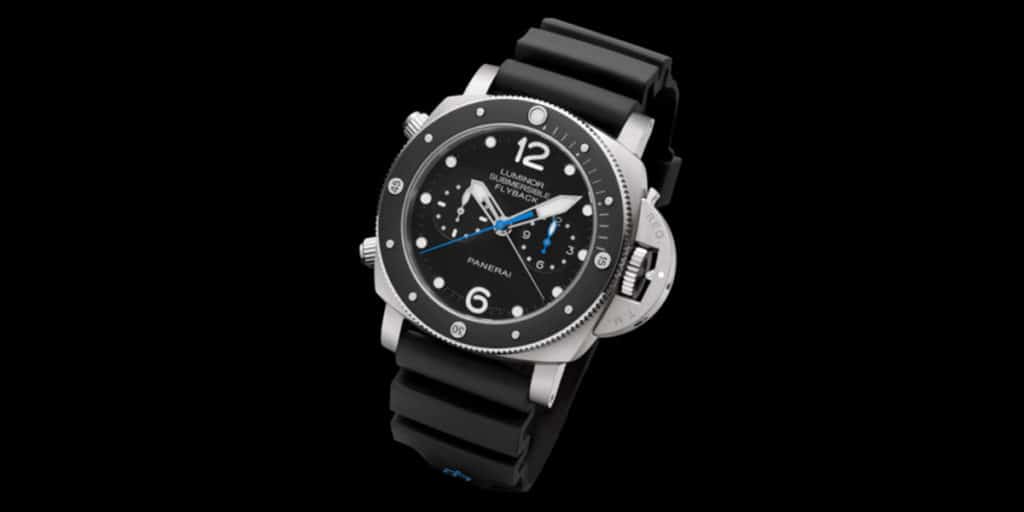 We can't talk dive watches without including the Panerai Submersible. Panerai, whose watches were adopted by the Italian Navy, play an integral role in the dive watch community. In most cases the Submersible designs are more function than form which means that they are designed for business use first and aesthetics second. This watches also do a fantastic job of feeling secure on your wrist so you know that no matter the situation, you've got a trusted dive instrument with you at all times.