New 2022 Omega Aqua Terra Colorful Dial Watches
It is always fun and interesting when you see a brand take big risks. That is exactly what Omega did with their 2022 Omega Aqua Terra release. These watches aren't only the most colorful in all of the Omega catalog, they also come in a unique size, 38mm. In today's watch market, we usually only see brands go bigger with their their case designs. Omega did the exact opposite and launched a 38mm Aqua Terra that fits right in-between 36mm & 40mm, which is considered the small to mid range size for a mens watch. After viewing these watches and taking time to contemplate on our thoughts, we believe the new 2022 Omega Aqua Terra colorful dials are going to be a major success.
Check out the rest of Omega's 2022 New Watches.
Dial Colors
The new sunburst dial colors for the 2022 Aqua Terra collection are Atlantic Blue, Bay Green, Sandstone, Saffron, Terracotta, Shell Pink, and Lavender. In both the 34mm and 38mm, the sunburst dials look absolutely amazing and shine bright. After inspection, I prefer the Terracotta Red dial because of how it appears different and stands out from the crowd. After that everything is basically a close second. The pastel colors that Omega choose for their 2022 Aqua Terra collection are just stunning and perfect for anyone who is wanting a fun watch or add unique color to their collection.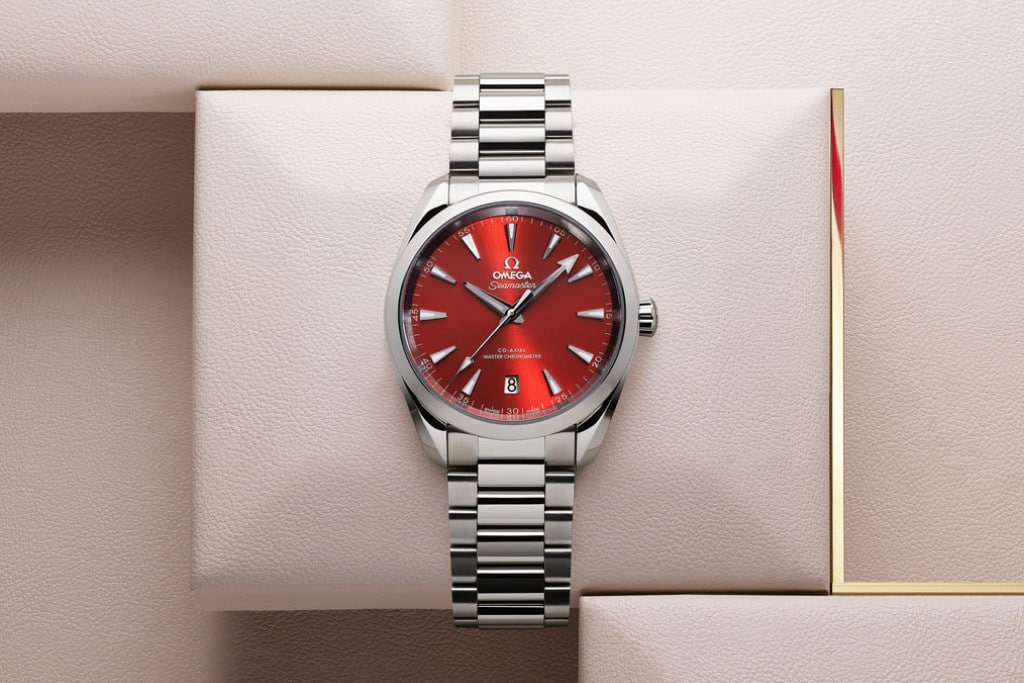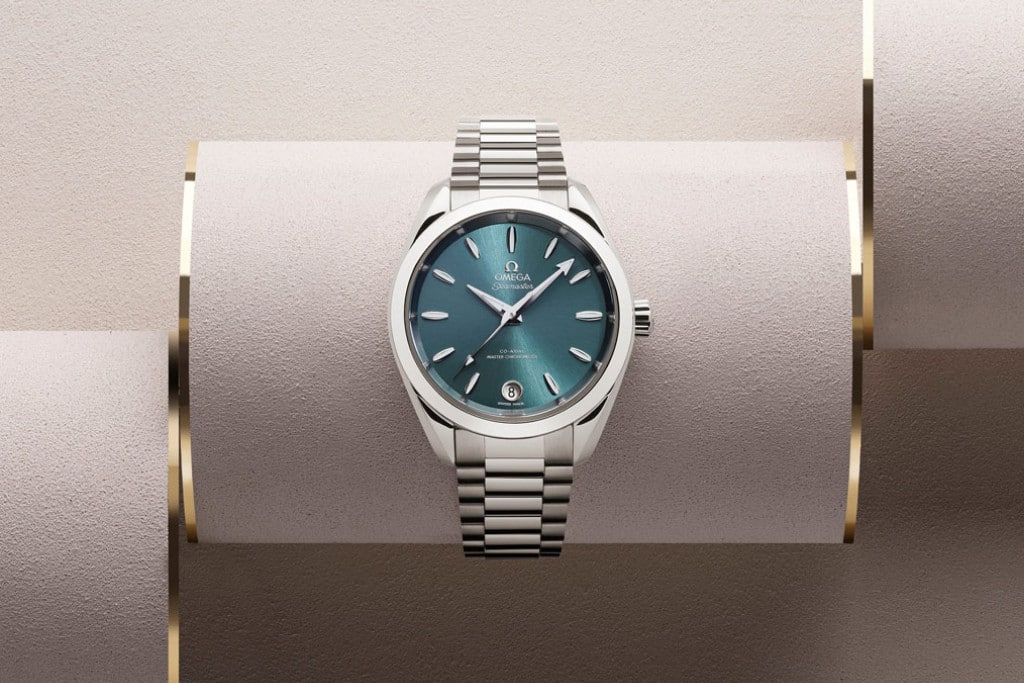 How Do The 2022 Colorful Aqua Terra Watches Compare To The Rolex Oyster Perpetual
The obvious comparison to the new 2022 colorful Aqua Terra watches is the Rolex Oyster Perpetual. As of right now, Rolex has 36mm & 41mm references available that have plenty of pastel dials. When you compare both watches I think that you'll find both are complete winners. If you made me choose which one is better, I would honestly go with the Aqua Terra for the following reasons.
The sunburst dial is a game changer. Yes, Rolex has executed the OP very nicely but when you observe how both dials shine, one just stands out more than the other. The second reason why I'd prefer the Aqua Terra is because of the bracelet. The 34mm & 38mm Aqua Terra watches were fitted with a new integrated bracelet that, from a design standpoint, out performs the basic brushed Oyster Bracelet from the OP collection. Overall shine, fit, and finish appears to lean towards Omega when comparing the two watch collections, and keep in mind we haven't even yet discussed the Omega Master Chronometer movement.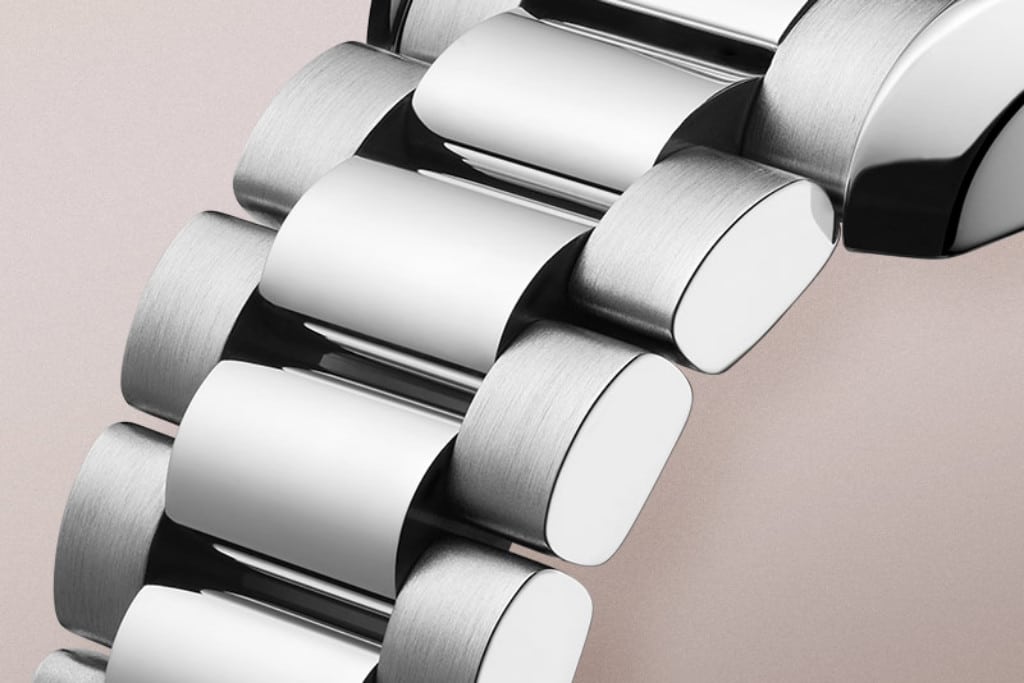 Expected Demand
Anticipate high demand for the new 2022 colorful Omega Aqua Terra watches for a short period of time. I'm not convinced that these will generate a waitlist but I do see some dial colors being preferred above others. With that being said, Omega has released a stunning watch that I believe you'll have to pay close to or at MSRP to buy.
Specs
| | |
| --- | --- |
| Movement | Automatic |
| Calibre | Omega 8800 |
| Power Reserve | 55 Hours |
| Frequency | 3.5 Hz |
| Water Resistance | 150m |
| Case Material | Stainless Steel |
| Crystal | Sapphire |
| Caseback | Sapphire |
| Complications | Date Function |
Pricing & Availability
Pricing for both the 34mm and 38mm reference are at $6,000 MSRP when purchased new at Omega authorized dealers. Expect to see these watches hit the stores within a couple weeks of the launch date with some dial colors being harder to get than others. Our advise is to grow your relationship with your Omega authorized dealer and you'll have no issues getting the colorful dial of your choice.