Tag Heuer Overview & History
Tag Heuer is one of the oldest watch brands still making watches. Founded in 1860 by Edward Heuer, the family business was started on the farm manufacturing simple silver pocket watches. 9 year laters Tag Heuer received their first patent that revolutionized pocket watches at the time. No longer did a pocket watch need a key, only the crown was needed to wind the watch. As simple as that may sound today, at the time this was revolutionary but Edward Heuer wasn't done yet. In 1887 Tag Heuer received another patent for the oscillating pinion. This allowed chronographs to start and stop instantaneous. Both major patents elevated Tag Heuer as a legitimate and forward thinking watch manufacture.
Fast forward a century of watchmaking and instrument innovation, ownership changed hands for the 1st time. A lesser known fact about Tag Heuer is that they weren't always called Tag Heuer. Even though we've referenced the company as Tag Heuer for this entire article, between the years of 1860 to 1885, the watchmaker just went by the name Heuer. Techniques d'Avant Garde (TAG) purchased Heuer and combined both names to create the name we know today, Tag Heuer. In 1999 another ownership change happen with the purchase from the LVMH group out of France.
Even through all ownership changes, Tag Heuer as a company from its inception has focused on innovation accurate timekeeping specifically for chronograph watches. Racing is the core DNA for the Tag Heuer brand and have produced famous race watches along with notoriously complex watches like the Mikrograph.
What Is Tag Heuer Known For
Tag Heuer is most known for their chronograph watches. Racing is what the brand is known for and what it has excelled as. The flagship watches for Tag Heuer is the Carrera and the Monaco, both chronograph racing collections. We'll go into more details on both these collections later in this article.
Who Wears Tag Heuer Watches
In todays market market, Tag Heuer watches are mostly worn by two different types of buyers. The first is the person who values the history of Tag Heuer and enjoys quality racing watches. The second buyer is most likely new to luxury Swiss watches because Tag Heuer price points are at an entry level price point for this caliber of watches.
Tag Heuer Watch Collections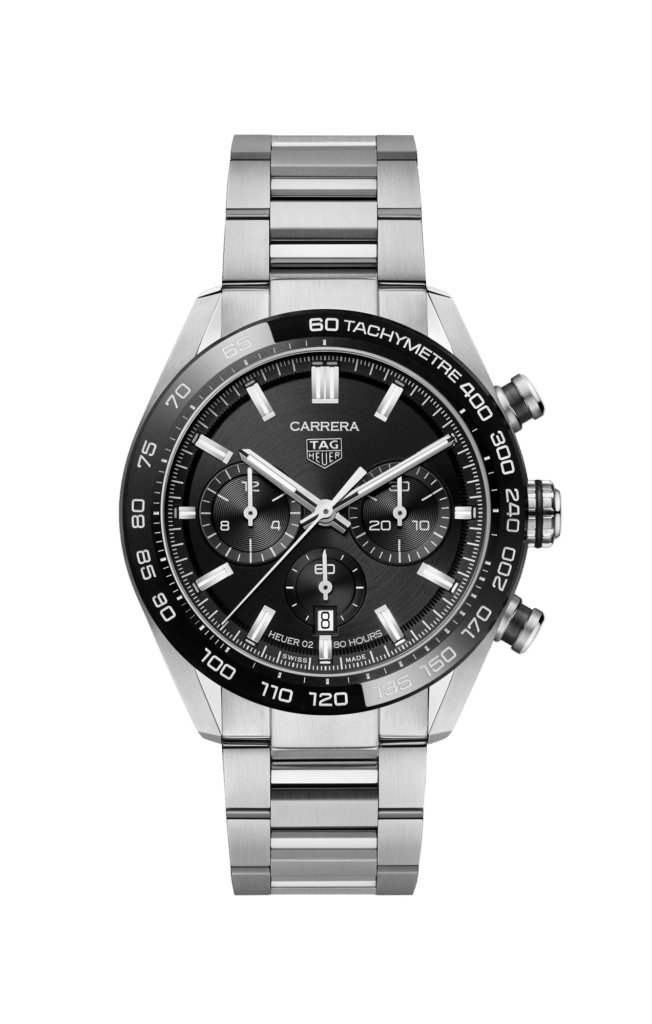 The flagship watch of Tag Heuer is doubtably the Carrera. This collection embodies what Tag heuer is all about, which is racing. Recently the Carrera was upgraded with the in-house Heuer 02 movement that boasts an 80hr power reserve.
MSRP: $4,200 – $24,650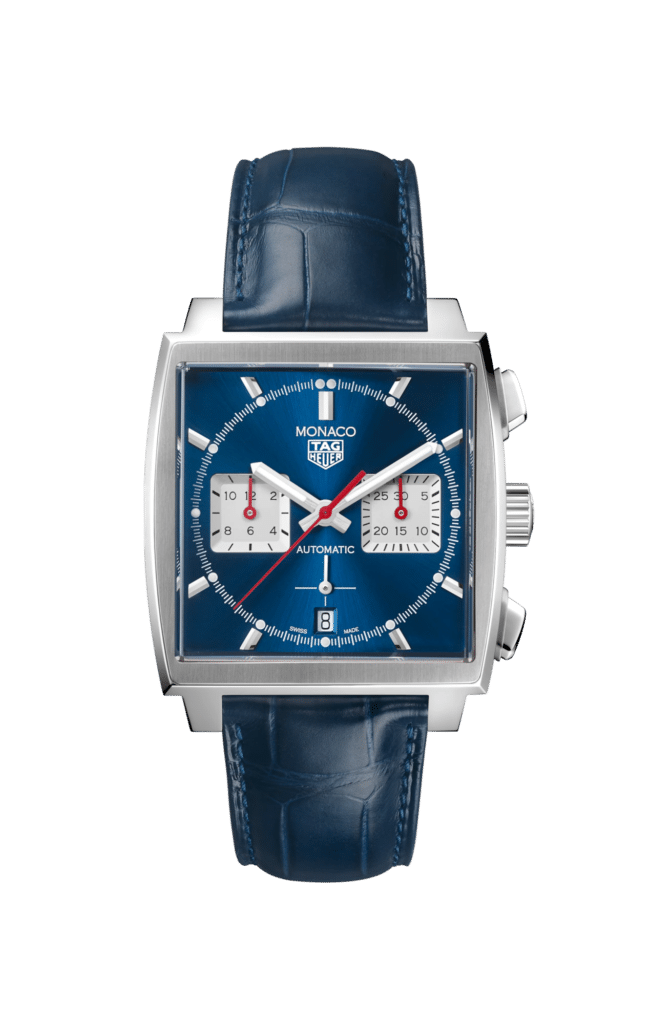 The Monaco collection by Tag Heuer was famously developed for the Monaco Grand Prix. This collection is by far the most famous and is highly sought after by many of the brands enthusiasts. The most well known reference is the Steve McQueen Gulf.
MSRP: $6,350 – $6,750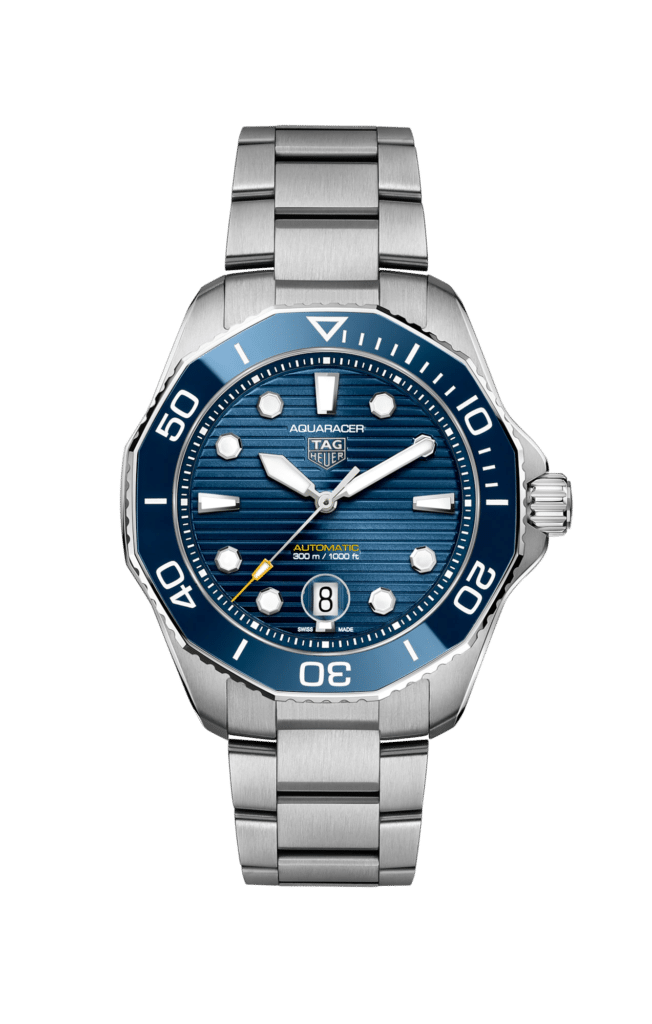 Many of Tag Heuers first customers are Aquaracer owners. The Aquaracer collection is the best daily wear, comes in many different color combinations, and provides good value. Aquaracer owners can enjoy an accurate and tough dive watch at entry level Swiss watch prices.
MSRP: $1,600 – $4,350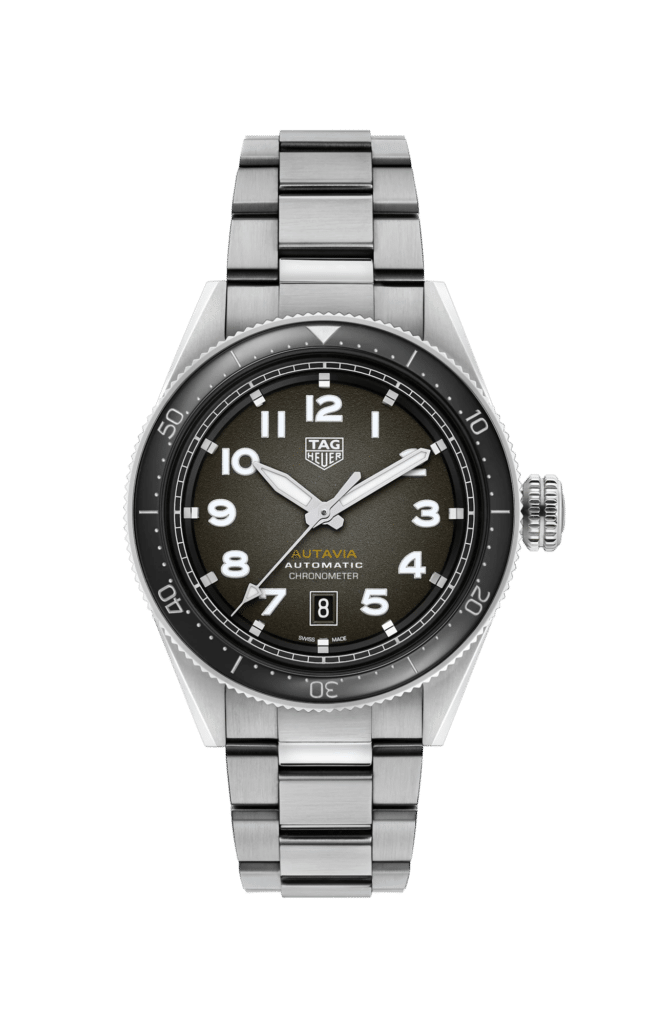 Many watch brands are reigniting their history and for Tag Heuer that means bringing the Autavia collection back to life. This vintage release by Tag Heuer has impressed the brands following with both it's build quality and simple design.
MSRP: $3,100 – $3,850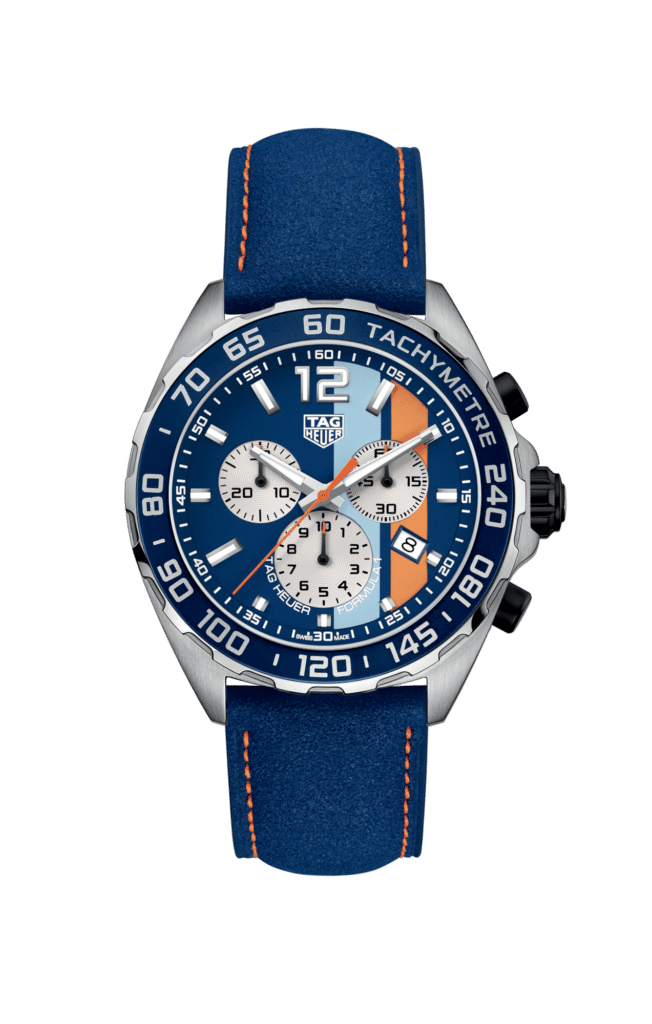 The entry level collection for Tag Heuer is the Formula 1. Most watches within this collection are fitted with quartz movements and are meant for easy wearing in racing or rugged environments.
MSRP: $1,200 – $3,400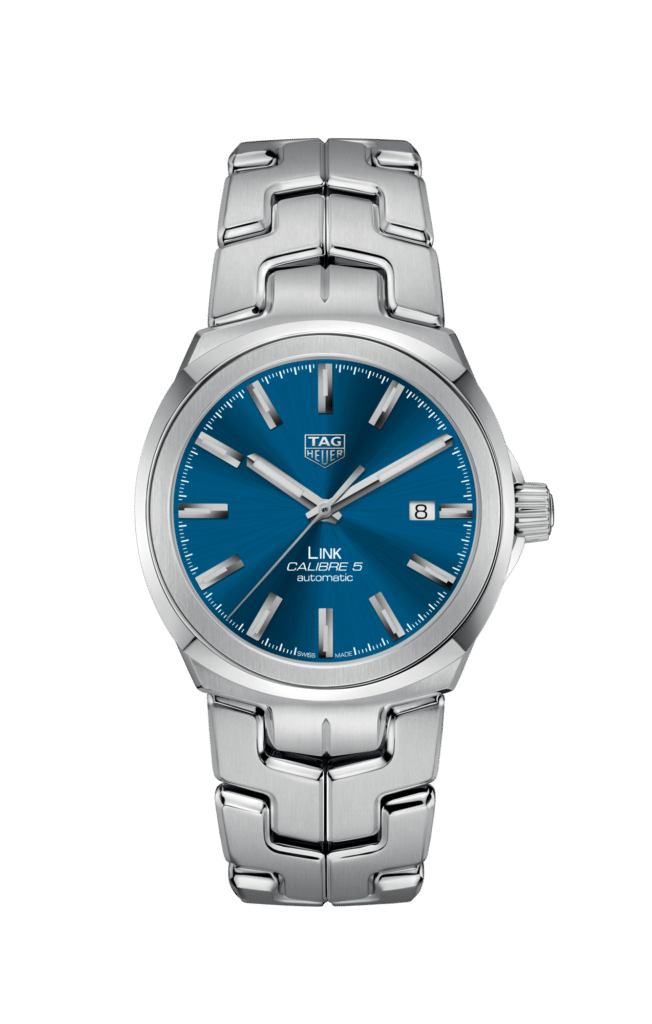 The dress watch or maybe simplified as the most sophisticated watch within the Tag Heuer collections is the Link. The bracelet on the Link collection stands out in a crowd and it's what has earned the collections name.
MSRP: $2,950 – $4,500 
Tag Heuer Pricing & Availability
Tag Heuer watches are mostly priced at the entry level price points for their respective collections. Most Tag Heuer watches can be purchased between $1,500 – 4,300 MSRP. The Formula 1 collection is the least expensive and the Carrera is overall the most expensive collection.
Availability isn't a concern for Tag Heuer buyers. Most of Tag Heuer watches are readily available except for certain limited editions.
Tag Heuer Reviews
If you're wondering if Tag Heuer makes great watches, all you have to do is check out their reviews. Tag Heuer is great at quality chronograph watches and great entry level collections. After interviewing official Tag Heuer authorized dealers, we heard a lot of the same responses. The most common response of the Tag Heuer buyer is that most of them have more than one Tag Heuer. Personally, I think there isn't a better indicator if Tag Heuer produces quality watches than hearing that buyers are coming back to buy more.
Does Tag Heuer Make Their Own Movements
Tag Heuer produced their first in-house movement in 2010, calibre 1887. Since the introduction of the chronograph calibre 1887 movement, Tag Heuer has released the Calibre Heuer 02 movement. The Heuer 02 movement was a giant step forward to elevating the Carrera collection and competing against similar watches.
Heuer 02 Specs
Movement: Automatic
Power Reserve: 80 Hrs
Frequency: 4Hz
Jewels: 33
Certification: COSC
How To Pronounce Tag Heuer
Tag Heuer is pronounced as the following: TAG HOY UR.
Do Tag Heuer Watches Hold Their Value
Unfortunately Tag Heuer watches do not hold their value. In fact they are one of the worst luxury watch brands when it comes to retaining value.
This is bad for buyers who are getting these watches new but really well for enthusiasts who are willing to purchased used. If you buy pre-owned, you'll be able to acquire Tag Heuer watches at a significant discount.
Common Tag Heuer Questions
Do Tag Heuer Watches Hold Their Value
Tag Heuer watches underperform when it comes to resale value. It's not uncommon to see most Tag Heuer watches sell at 60% of the original MSRP on the pre-owned market.
Is Tag Heuer A Luxury Watch
Tag Heuer watches are undoubtedly luxury watches. They may not be high end Swiss watches but they are definitely part of a small number of quality luxury watchmakers in Switzerland.
Is Tag heuer A Good Brand
When it comes to ranking watch brands, Tag Heuer is considered entry level. Although that may sound bad, it's really not. Tag Heuer watches sit in the top 1% of watch companies around the world but often get overshadowed by the other brands they compete with.
Why Tag Heuer Isn't Respected
Tag Heuer tends to not be respected by some because of the perceived confusion of the brand, which they aren't incorrect. At times the brand seems to be more about culture and at other times wants to brand themselves a haute horology. Then the next year they are pushing active wearable smart watches. Like most global brands, they became successful for a reason, my advice is stick to what got you here.
What Is The Cheapest Tag Heuer