2022 Gold Omega Speedmaster Moonwatch
One of the most notable new watch releases in 2022 by Omega were the new gold Omega Speedmaster Moonwatches. We've seen Omega flirt with precious metals in the past with the Moonwatch collection but these new ones are just spectacular. Our favorite is the bracelet reference with the deep green dial.
It's obvious that Omega has been following trends and listening to the watch community. One of the hottest watches right now is the John Mayer Daytona, which is also yellow gold green dial. Omega hasn't copied the look but definitely was inspired. Combine the new references with all the upgraded features of the newest release of the Moonwatch and you get an instant classic.
Releasing this gold Omega Moonwatches is a little surprising. There is no doubt that demand for Omega is through the roof and now it appears that the brand is making a deliberate move to go up market with solid gold watches. I'm like many others who view Omega as an excellent watch brand that produces high quality watches that deliver tremendous value. This viewpoint is typically for their stainless steel watches. It'll be interesting to see what releasing more watches in solid gold does for the brand's sales and perceptions.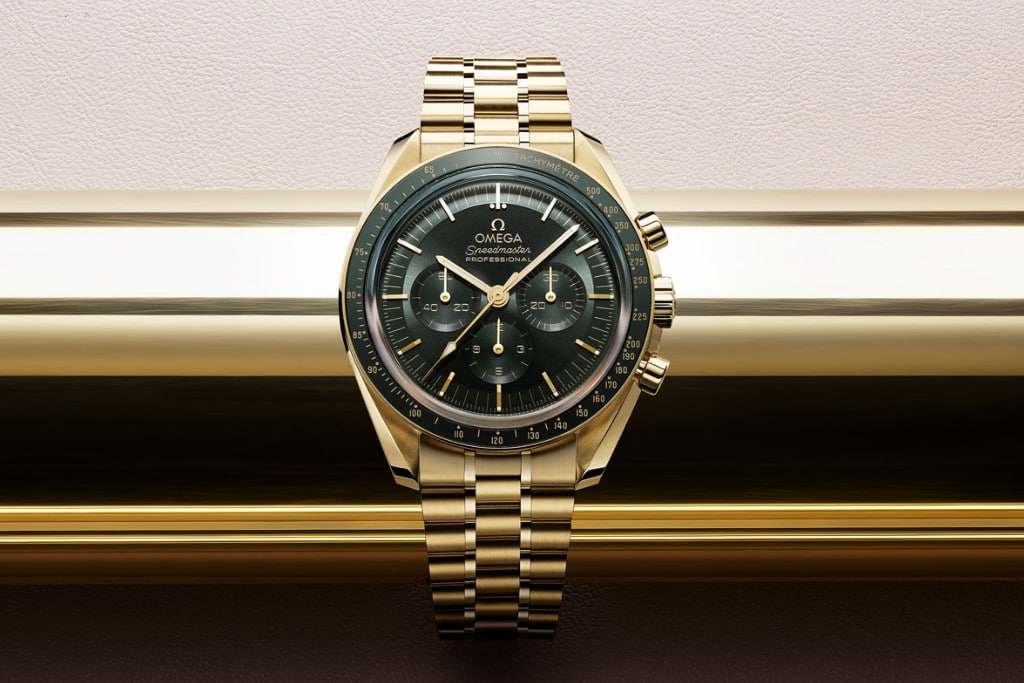 Pricing & Availability
Four different new gold Moonwatches were released all with different price tags. The green dial Moonwatches are $24,600 or $34,800 depending if you choose the strap or the bracelet. The Moonwatch Gold dials are $26,400 or $36,500 depending if you choose the strap or bracelet.
I don't expect very many of the gold Moonwatches in production and the ones that are most likely being shipped to the Omega boutiques. I could be wrong but for the Omega brand, these feel more boutique than Omega authorized dealer watches.
Expected Demand
I expect demand for these watches to far exceed the available supply. A great example is the Snoopy moonwatches. Omega deliberately produces less and therefore popularity has boomed. One of our Omega 2022 predictions was that they would become more like Rolex this year. Part of that is making scarcity play a larger role. Obviously it's not as easy to sell gold watches but if Omega makes this an exclusive class of watches, people are going to want it more.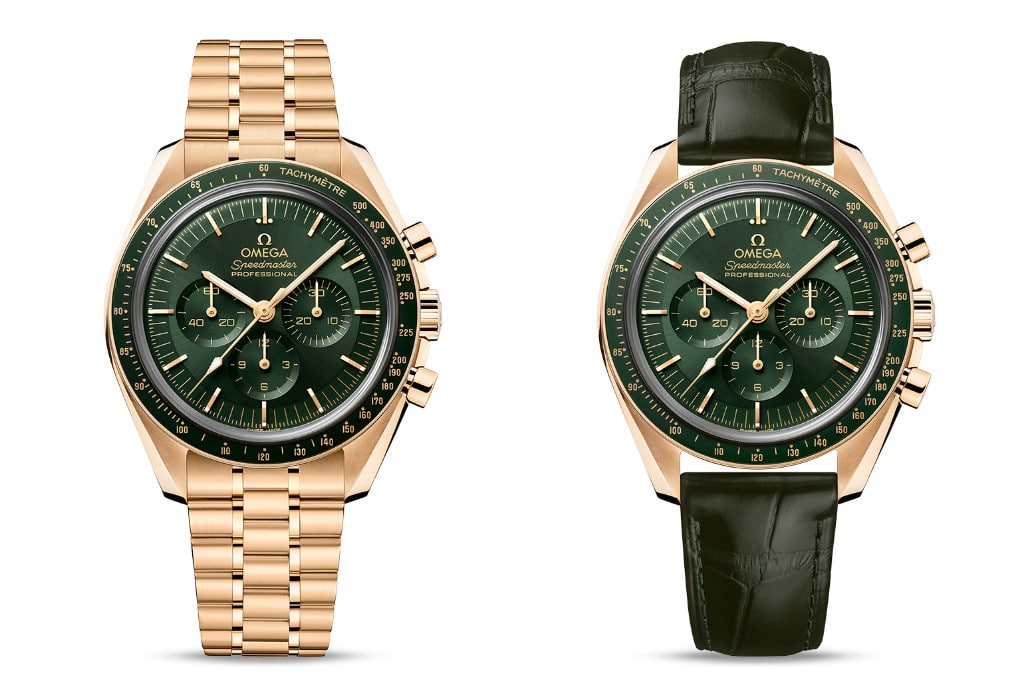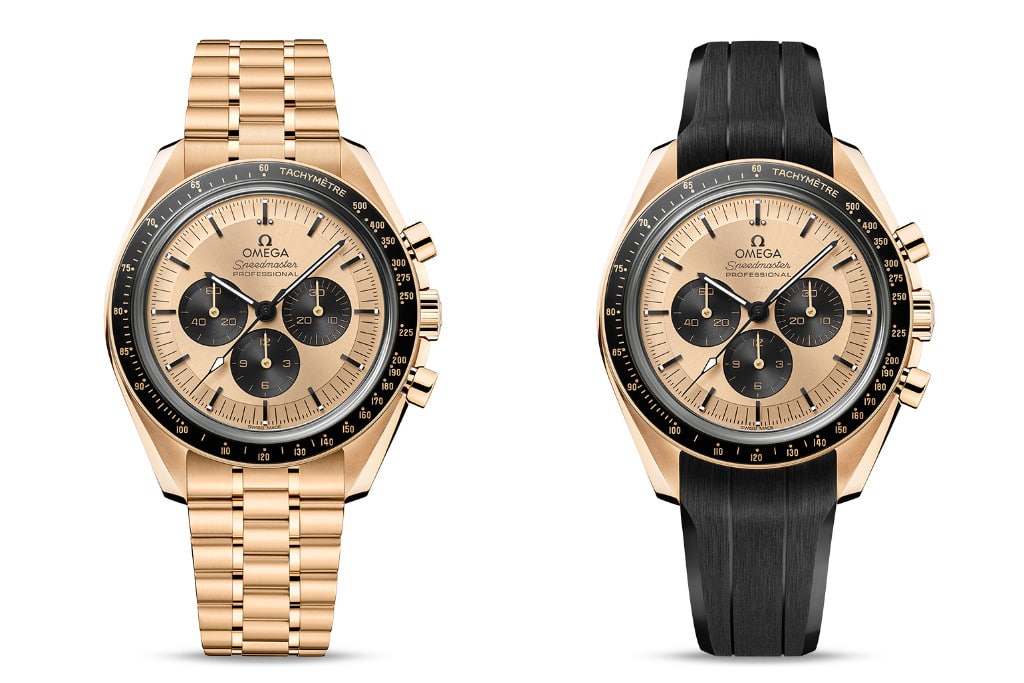 2022 Gold Moonwatch Specs
| | |
| --- | --- |
| Material | Stainless Steel |
| Movement | Mechanical Manual Wind |
| Calibre | 3861 |
| Accuracy | 0/+5 seconds per day |
| Power Reserve | 50 hours |
| Case Size | 42mm |
| Water Resistance | 50m |
| Crystal | Domed Sapphire or Hesalite |