Introducing the Omega Planet Ocean Dark Grey GMT dive watch
Omega has released a new ceramic & titanium dive watch into their collection named Omega Planet Ocean Dark Grey. The main features of this watch are the ceramic case construction, grey and orange colorways, titanium dial, GMT function, and a movement that is also made from titanium. The most appealing aspect of this watch is that it only weights 107g. That is considered extremely lightweight for a dive watch that is 45.5mm in diameter and 17.4mm thick. The Dark grey has achieved this feat by using titanium and a new ceramic material Si3N4.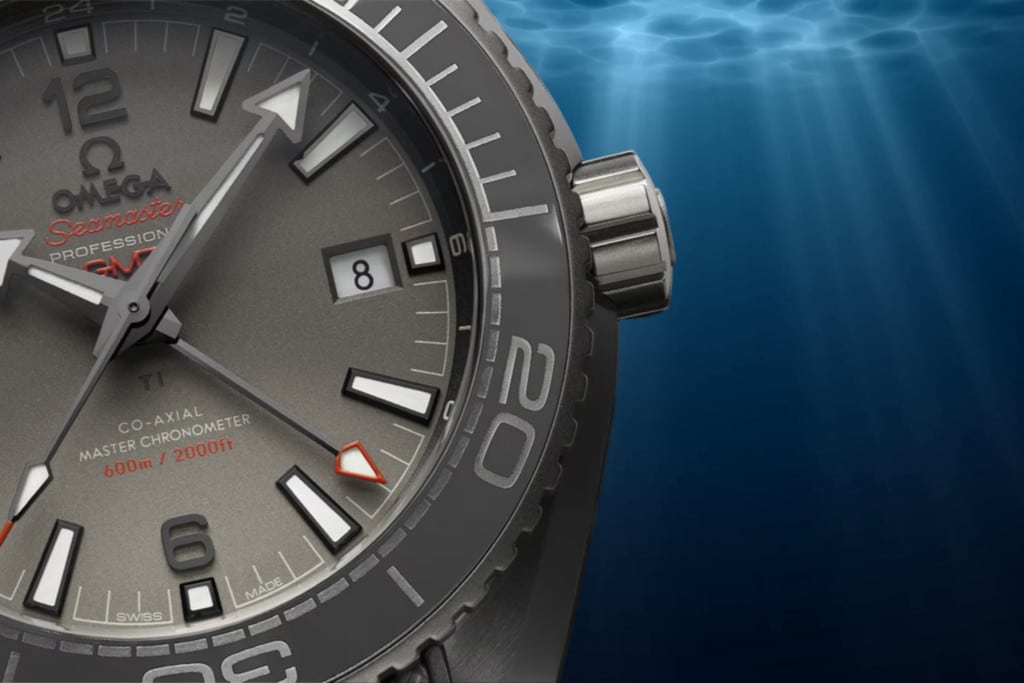 Powering this ceramic dive watch is the Omega calibre 8906. In-house Omega movements are well known for durability and accuracy. Calibre 8906 is considered a Master Chronometer, which means that it can accurately operate in some of the harshest conditions, which include high exposure to magnetism and extreme temperatures.
Accompanying the Dark Grey Omega Planet Ocean GMT is a well designed rubber strap. I can first hand tell you that Omega manufactures some really well made rubber straps that not only look good but fit really well on the wrist.
The question we have to ask ourselves next is do all of these really interesting features of this GMT dive watch add up to a retail price tag of $22,200 USD. We'll get right into that with our first impression of the watch.
Specs
| | |
| --- | --- |
| Case Material | Silicon nitride ceramic |
| Case diameter | 45.5mm |
| Case thickness | 17.4mm |
| Distance between lugs | 22m |
| Water resistance | 600m |
| Movement | Automatic |
| Calibre | Omega 8906 |
| Power reserve | 60 hours |
| Frequency | 3.5hz |
| Functions | GMT, date, 60 minute timer |
| | |
First impression of the Omega Planet Ocean Dark Grey
There is no doubt in my mind that the light weight ceramic and titanium Omega Planet Ocean Dark Grey GMT is a superior dive watch but I question whether or not loyal Omega customers wanted it. Going even further than that, the launch of this GMT dive watch in 45.5mm at $22,200 USD makes me wonder if Omega is even listening to their customers. Like I already mentioned, this watch looks great and it is manufactured to the highest standards but there are some aspects of it that are confusing and go against what their following has been asking for.
Before you read further, check out Omega's Instagram post for the release of the Omega Planet Ocean Dark Grey. While you're there take the time to read the comments and see which ones are liked the most. To me, this is where I go to see what people have to say and I've been doing it for awhile so the data set or sentiments expand further than one post. The overwhelming majority of people have been begging Omega for slimmer watches with smaller case diameters but yet again we get something huge and priced completely wrong.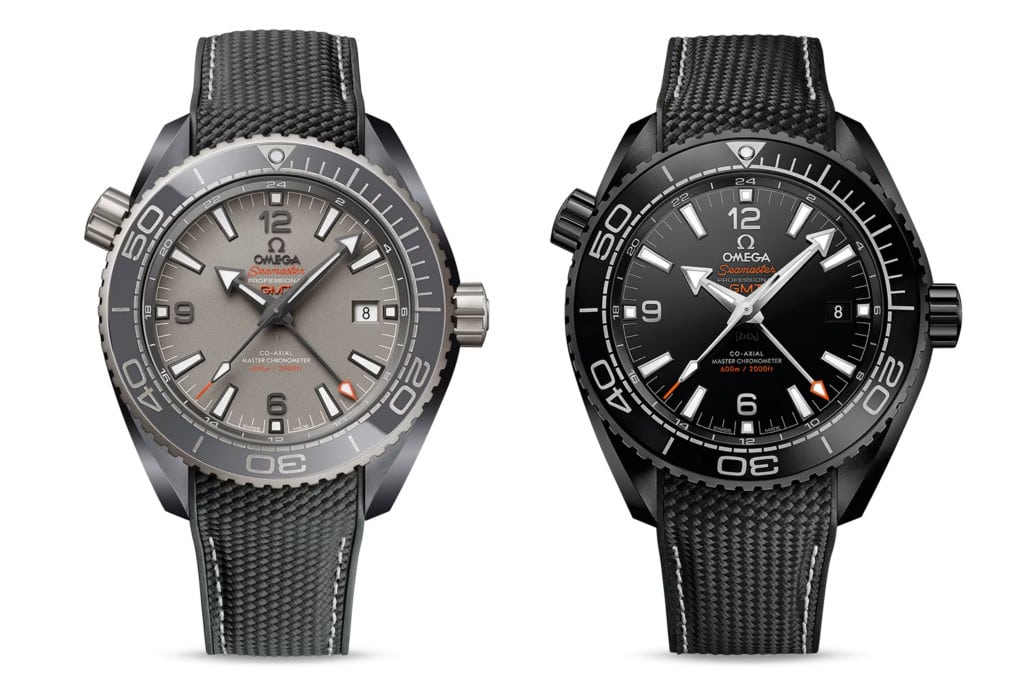 Let's compare the Planet Ocean Dark Grey to a almost identical variation, Planet Ocean Deep Black. Both watches share the same dimensions, have a ceramic case, powered by the calibre 8906, and have rubber straps. So how much extra is the Dark Grey, which has a titanium dial, helium escape valve, and movement you might ask. Well the difference come out to be $9,900 USD. I'm sure you are shocked just as I am but just the addition of titanium on a few components and a different type of ceramic at Omega changes the price of a watch from $12,300 to $22,200. To me this purely just doesn't make sense from any angle.
Although I really like this ceramic & titanium GMT dive watch in concept, I am left confused and wishing the brand would go in the direction their collectors were hoping they would.
Key features
Titanium dial, movement, and helium escape valve
Titanium is an ultra light weight material that is durable and highly scratch resistant. The material is ideal for watchmaking.
Ceramic case
Ceramic is a great material to use and will look like new for the life of the watch. This material is virtually scratch resistant and will keep its polish for longer than you will own the watch.
GMT function
Tracking multiple timezones is handy for world travelers. For most of us, we will need to travel to go on our diving expeditions, which makes having a GMT function on a dive watch very handy.
Master Chronometer certified movement
Omega is known for Master Chronometer certifications for all their in-house movements. Essentially the Calibre 8906 in the Planet Ocean Dark Grey has been tested to keep accurate time in extreme conditions. Conditions that a wearer will almost never endure themselves.
600m water resistance
The Omega Planet Ocean is a serious dive watch with a water resistance rating of 600m. 99% of professional and recreational divers will never push the boundaries of what this ceramic GMT dive watch can offer.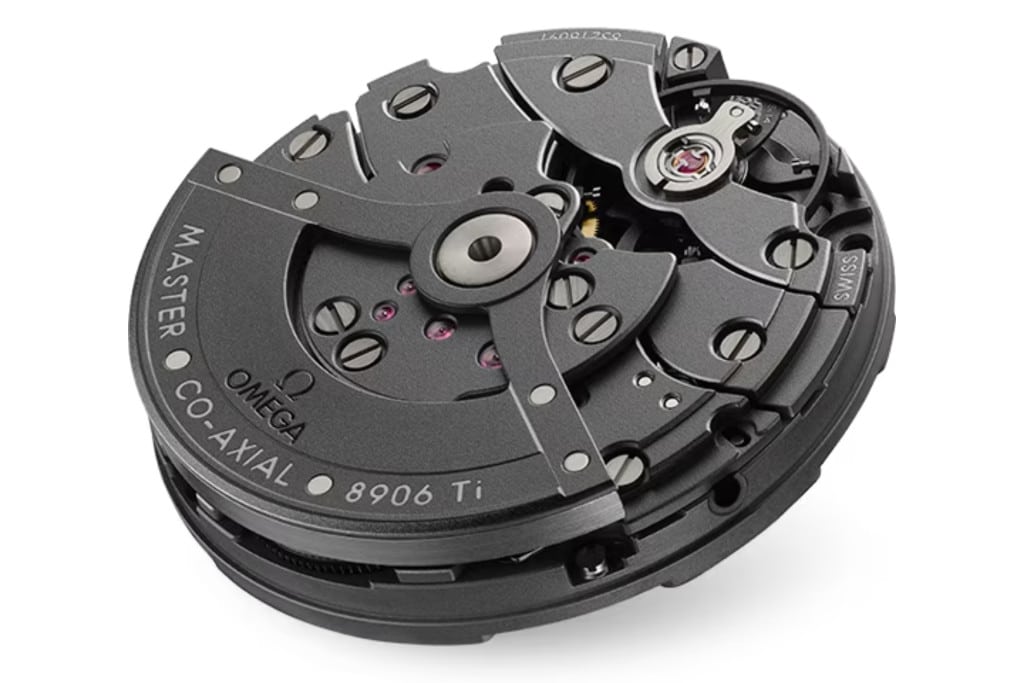 Pros & cons
There is a lot to like about this watch even though it has some major drawbacks. What the Omega Planet Ocean Dark Grey does well is being an all around durable and accurate dive watch. The dial is very legible, the movement is tough yet accurate, and the case material is super strong. Where this watch can improve is the size. At 45.5mm, the Omega Planet Ocean Dark Grey is too big for most wrists. Many collectors of Omega want to see them slim their watches down, not go bigger. Lastly, and I know we've talked at length about this, is the price of this GMT dive watch. There just isn't enough in this watch to justify a $22,200 USD retail price point. You could buy an Omega Planet Ocean Deep Black and an Omega Speedmaster Moonwatch and still be spending less than if you bought the Dark Grey.
Availability
Omega in recent years has been allocating watches like the Dark Grey only to Omega boutiques for 18-24 months. After that, they start releasing them to authorized dealers. We expect the same will happen for this watch. At the same time, expectations are that Omega will not produce many of these Planet Oceans.