First Look: Oris Divers Sixty-Five Chronograph
The ever-evolving realm of luxury watches welcomes another masterpiece: the Oris Divers Sixty-Five Chronograph. This fresh release magnificently integrates into Oris's prestigious diver collections, which have been testament to the brand's passion and craftsmanship for years. At the very first glance, what catches one's attention are the vintage aesthetics infused with modern-day refinements. The large indices on its dial emanate a sense of boldness and simplicity, offering wearers an exquisite yet straightforward time-reading experience.
Initial Thoughts
One cannot help but marvel at the elegance and practicality this piece brings to the table. To be succinct, the Oris Divers Sixty-Five Chronograph is undoubtedly among the top-tier chronographs the brand has ever produced.
Its slim design effortlessly conforms to one's wrist, adding a touch of comfort and class. No longer does one have to sacrifice aesthetics for wearability or vice versa. The substantial indices that dot the dial not only embellish its design but significantly heighten its legibility – a vital feature for any watch aficionado.
Given Oris's reputation for delivering value, the affordability of this piece stands out. Its price point juxtaposed with its features represents a harmonious marriage of luxury and economy. And given this balance, it wouldn't be a surprise if Oris were to unveil future variants of this model adorned in vibrant colors, catering to the varied palettes of its clientele.
Now, who is this watch tailored for? If you're yearning for a daily companion, resilient enough to weather the daily grind yet visually arresting to catch envious glances, look no further. Its semblance to the Tudor Black Bay chrono is uncanny, making it a compelling alternative for those struggling to secure the latter.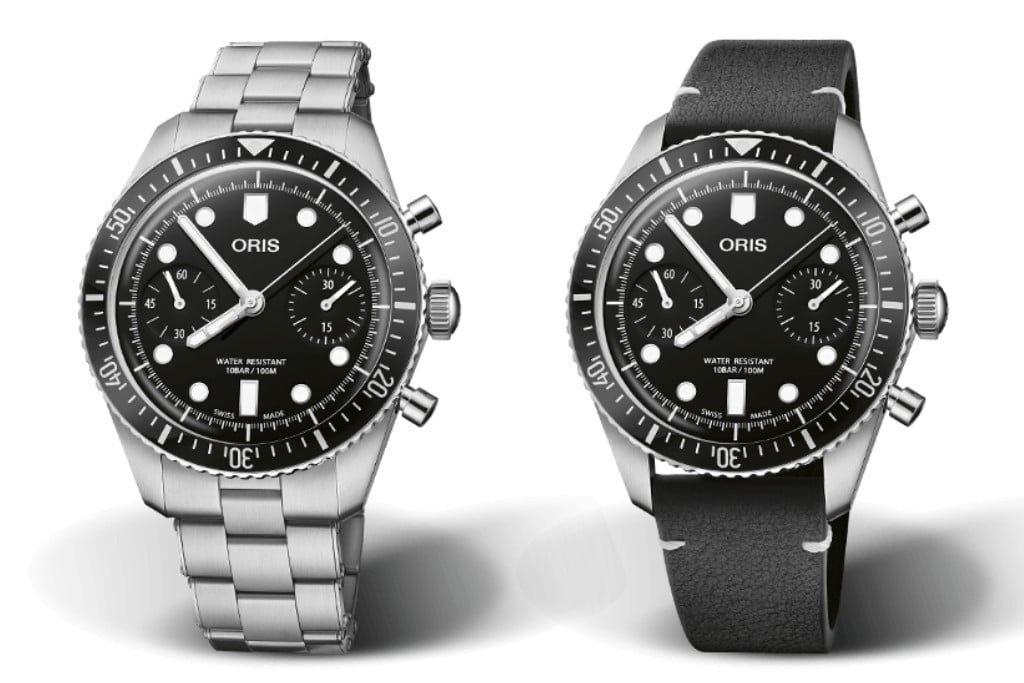 Key Features
Movement: At the heart of the Oris Divers Sixty-Five Chronograph is a robust automatic movement, ensuring accurate timekeeping with every tick.
Sapphire Crystal: Providing top-notch resistance against scratches, the sapphire crystal ensures clarity and durability for years to come.
Stainless Steel Construction: Lending it a sturdiness and sheen, the stainless steel construction ensures longevity and grace.
Legibility: With its large indices, time reading becomes instantaneous and effortless.
Strap Configurations: The easy deployment strap guarantees seamless adjustability, enhancing the wearing experience.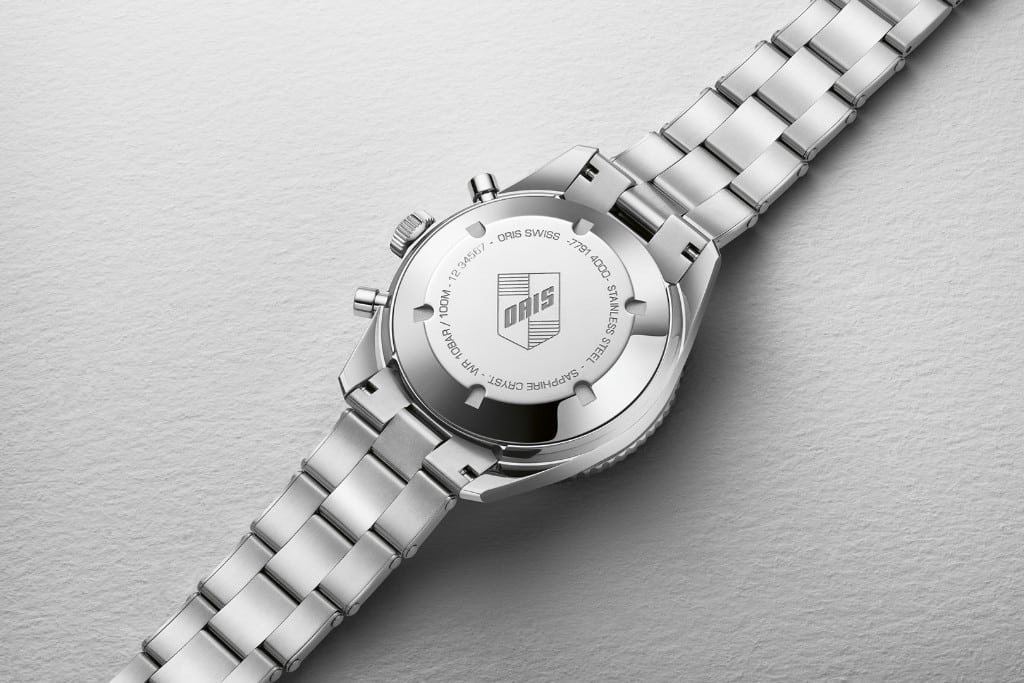 Specs
Case diameter: 43mm
Case thickness: 13.5mm
Lug width: 22mm
Water resistance: 100 meters
Movement: Oris 771 (based on the Sellita SW 510)
Power reserve: 48 hours
Functions: Hours, minutes, seconds, chronograph
Pricing & Availability
The Oris Divers Sixty-Five Chronograph comes in two distinct references, each carrying its price tag between $4,400 – $4,200 MSRP. To get your hands on this masterpiece, Oris's official website stands as a reliable portal. However, if one wishes to see it in person before making a purchase, authorized Oris dealers are at your service.
Summary
To sum up, the Oris Divers Sixty-Five Chronograph is more than just a luxury watch; it's a testament to refined craftsmanship and modern design. Whether you're in the market for a dive watch or an automatic movement chronograph dive watch, this model warrants your attention.